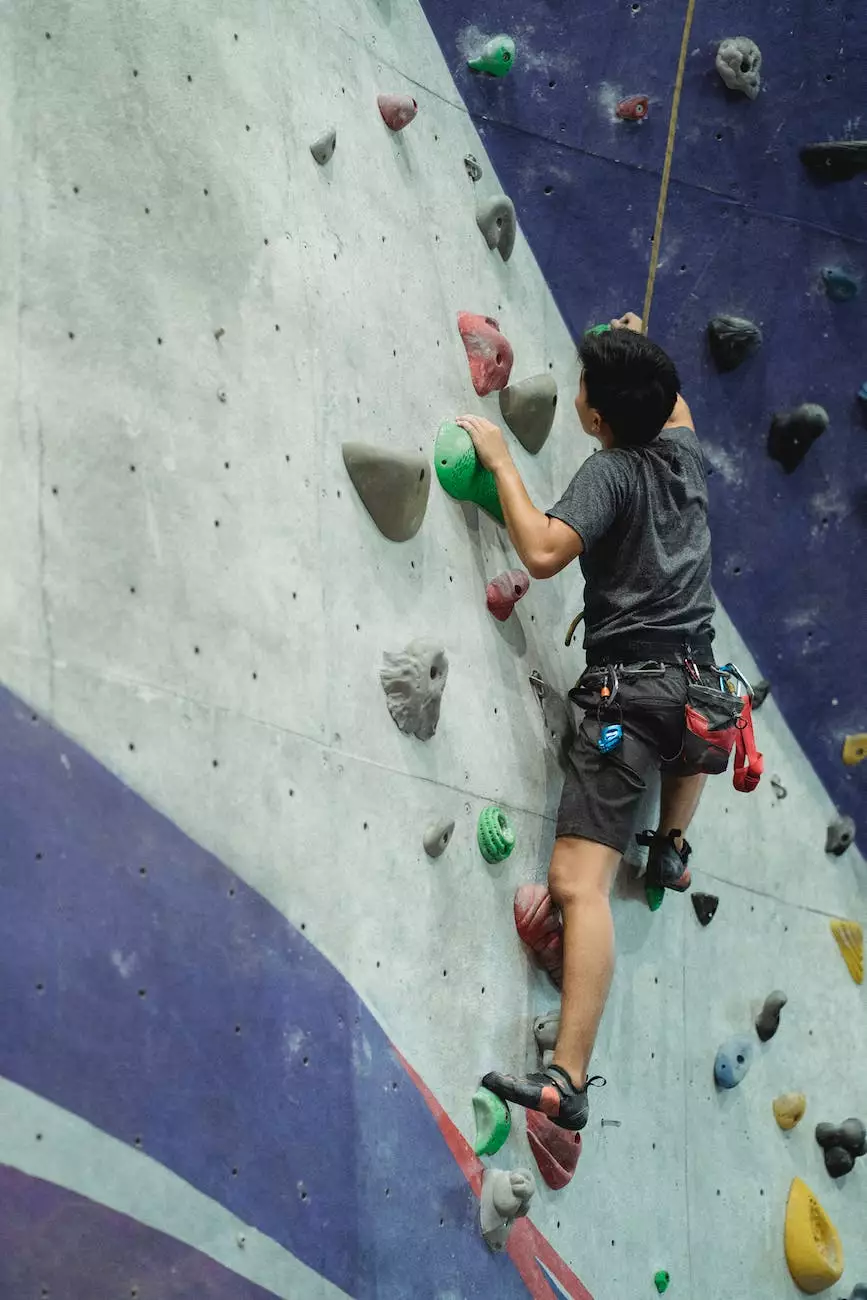 Experience the Thrill of Bouldering with The Whimsical Wish
Welcome to the Adult Bouldering League at The Whimsical Wish, your one-stop destination for all your bouldering needs. If you're looking for an exhilarating way to challenge yourself physically and mentally while having a great time, you've come to the right place. Our bouldering league offers a unique opportunity for climbers of all skill levels to come together and push their limits.
Why Join the Adult Bouldering League?
At The Whimsical Wish, we understand the joy and excitement that comes with bouldering. That's why we have created the Adult Bouldering League - a community dedicated to fostering a love for this dynamic and fast-growing sport.
By joining our league, you'll not only gain access to top-of-the-line gear and accessories, but you'll also be part of a supportive community that shares your passion for bouldering. Whether you're a beginner or an experienced climber, our league offers a platform for growth, learning, and connecting with like-minded individuals.
The Benefits of Bouldering
Bouldering is not just a physical activity; it's a full-body and mind experience. Here are some of the incredible benefits you can enjoy by participating in our Adult Bouldering League:
Physical Fitness: Bouldering is a fantastic total-body workout that improves strength, flexibility, and endurance. It engages various muscle groups and helps you develop core stability.
Mental Challenge: Bouldering requires problem-solving skills and mental focus. It encourages you to think critically, strategize, and overcome obstacles.
Stress Relief: Climbing is a natural stress reliever. It allows you to disconnect from everyday worries and immerse yourself in the present moment while providing an adrenaline rush.
Community Engagement: The bouldering community is incredibly welcoming and inclusive. By joining our league, you'll have the opportunity to meet new people, share experiences, and build lasting connections.
Improved Coordination: Bouldering challenges your coordination and motor skills. It requires precise and controlled movements, enhancing your overall body awareness.
What Makes The Whimsical Wish Stand Out?
At The Whimsical Wish, we are dedicated to providing you with the best bouldering experience possible. Here's what sets us apart:
Wide Range of Products: We offer a comprehensive selection of high-quality bouldering gear, accessories, and apparel from top brands in the industry. Our curated collection ensures that you have everything you need to excel in your bouldering journey.
Expert Guidance: Our team of experienced climbers is always ready to assist you in finding the perfect gear and providing valuable advice. We pride ourselves on offering personalized customer service to ensure your satisfaction.
Community Integration: We believe in creating a strong and vibrant bouldering community. Through our Adult Bouldering League, we organize events, workshops, and competitions to help you connect with fellow climbers and expand your network.
Safe and Supportive Environment: Your safety is our top priority. We maintain our facility to the highest standards, ensuring that you boulder in a secure and comfortable environment. Our friendly staff is always available to assist you during your visits.
Join the Adult Bouldering League Today
Ready to take your bouldering skills to the next level? Join the Adult Bouldering League at The Whimsical Wish and embark on an incredible journey of growth and personal development. Sign up now to be part of our thriving community that celebrates the art of bouldering.
Remember, bouldering isn't just a sport - it's a lifestyle. Embrace the challenge and let The Whimsical Wish be your guide to unlocking your full potential as a boulderer. We can't wait to welcome you to our league and witness your progress in this amazing adventure.
© 2023 The Whimsical Wish | eCommerce & Shopping