The Whimsical Wish - Gift Certificates
Mar 26, 2022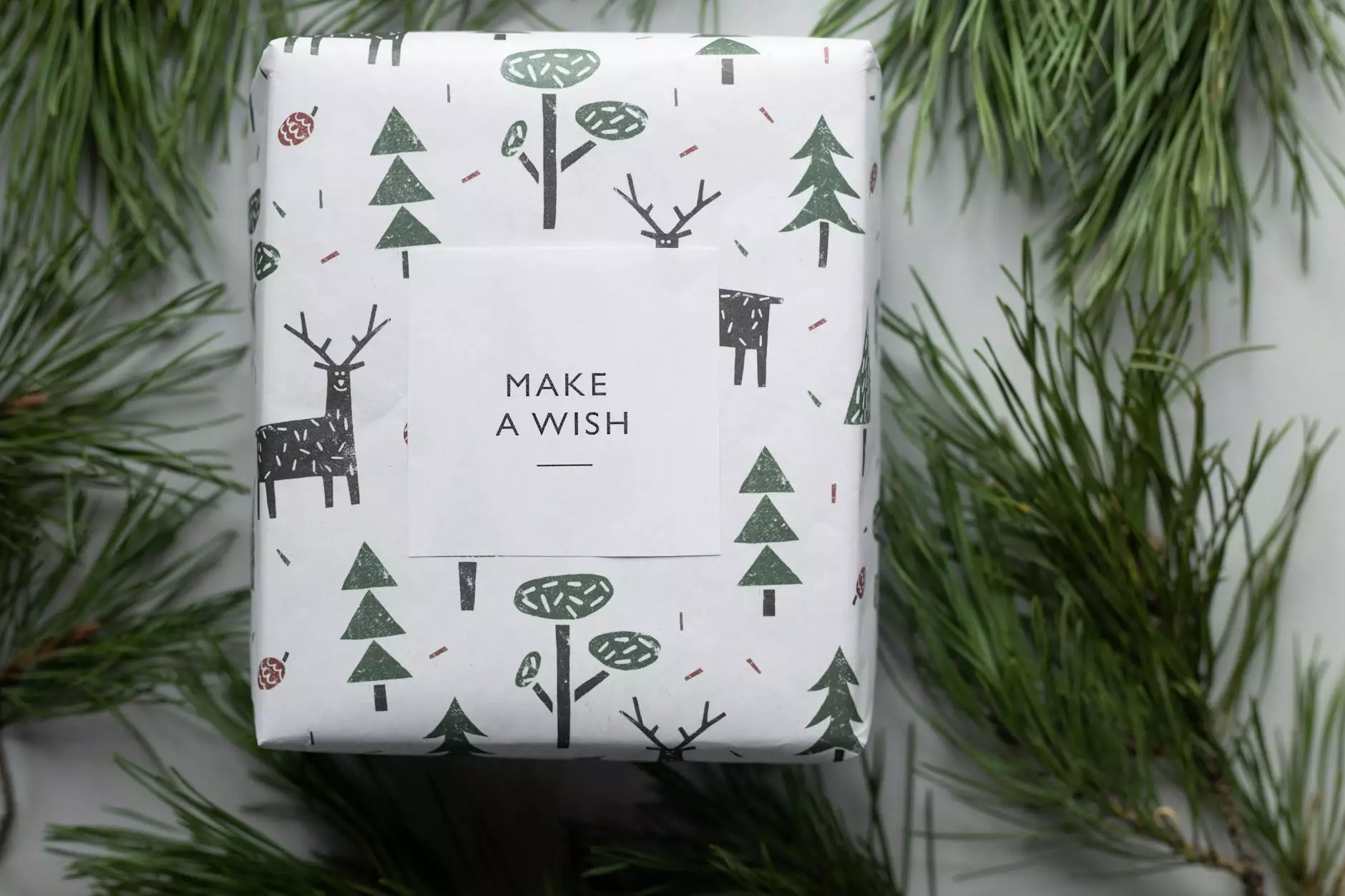 Personalized Gift Certificates for Every Occasion
At The Whimsical Wish, we understand the importance of finding the perfect gift for your loved ones. That's why we offer a wide range of unique and customizable gift certificates to suit every occasion. Whether you're celebrating a birthday, anniversary, graduation, or any other special event, our gift certificates are the ideal way to surprise and delight someone.
Wide Selection and Customization Options
We take pride in offering a wide selection of gift certificates that cater to various tastes and preferences. From spa treatments and gourmet dining experiences to adventurous outdoor activities and relaxing getaways, our collection has something for everyone. You can easily browse through our website and choose the perfect gift certificate for your recipient.
What sets us apart is our ability to provide customization options for our gift certificates. When you purchase a certificate from The Whimsical Wish, you have the option to personalize it with the recipient's name, a heartfelt message, and even add custom designs or photos. This personal touch adds a special and memorable element to your gift.
Unforgettable Experiences and Memories
When you give a gift certificate from The Whimsical Wish, you're not just giving a physical gift, but rather an experience and lasting memories. Our carefully curated selection of experiences ensures that the recipient will have a unique and unforgettable time.
Imagine surprising your partner with a romantic dinner at their favorite restaurant, or treating your parents to a relaxing weekend getaway at a luxurious spa resort. These experiences not only show your love and thoughtfulness but also allow your loved ones to create cherished memories that will last a lifetime.
Convenience and Ease of Use
Purchasing gift certificates from The Whimsical Wish is a hassle-free and convenient process. Our user-friendly website allows you to browse, select, and purchase a gift certificate within minutes. Simply choose the desired experience, personalize the certificate, and proceed to checkout. We offer secure payment options, ensuring a smooth and safe transaction.
Once your purchase is complete, the gift certificate will be delivered directly to your inbox or the recipient's email address. You can also choose to have a physical copy mailed to your doorstep. Our certificates are beautifully designed, enhancing the overall gifting experience.
The Perfect Way to Surprise and Delight
When you choose The Whimsical Wish for your gift-giving needs, you're choosing a unique and thoughtful way to surprise and delight your loved ones. Our gift certificates are not just presents but gateways to incredible experiences and cherished memories. Start browsing our collection today and give the gift of joy and adventure!