Tritan Forte Champagne Flute – 7.7oz
May 29, 2020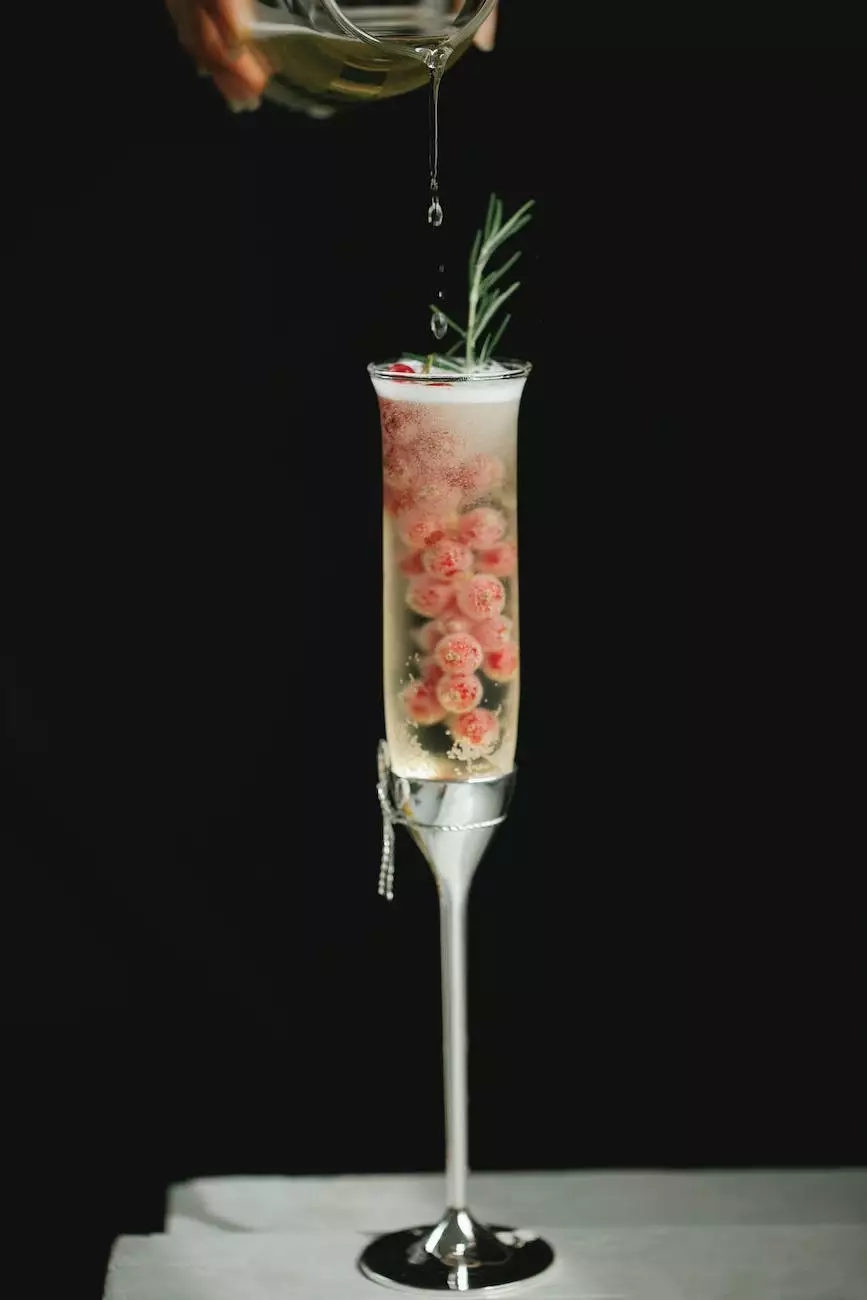 The Whimsical Wish - Elevating Your Glassware Experience
Welcome to The Whimsical Wish, your one-stop shop for exquisite and high-quality glassware for any occasion. We take immense pride in offering a wide range of elegant champagne flutes that will elevate your drinking experience. Among our remarkable collection, the Tritan Forte Champagne Flute – 7.7oz stands out as an epitome of sophistication and style.
Unleash Your Inner Elegance with Tritan Forte Champagne Flute – 7.7oz
Designed with a perfect balance of elegance and functionality, the Tritan Forte Champagne Flute – 7.7oz is a must-have addition to your glassware collection. Our flute showcases a sleek and timeless design, crafted to enhance the effervescence and flavor profile of your favorite champagne or sparkling wine.
Made from premium Tritan crystal, renowned for its brilliance and durability, these flutes are dishwasher-safe and resistant to breakage. Whether you're hosting a special celebration, toasting to life's milestones, or simply enjoying a relaxing evening at home, our champagne flute will effortlessly elevate the ambiance and elevate your experience.
The Perfect Companion for Any Occasion
At The Whimsical Wish, we understand that every celebration deserves the finest glassware. The Tritan Forte Champagne Flute – 7.7oz is the perfect companion for various occasions, including weddings, anniversaries, birthdays, and festive gatherings. Raise a toast to unforgettable moments with this exquisite flute.
Key Features of Tritan Forte Champagne Flute – 7.7oz
Capacity: 7.7oz - Ideal for enjoying champagne and sparkling wine
Material: Premium Tritan crystal for unparalleled brilliance and durability
Sleek and Timeless Design: Enhances the aesthetic appeal of your table setting
Dishwasher-Safe: Provides convenience without compromising quality
Resistant to Breakage: Ensures long-lasting performance and enjoyment
Why Choose The Whimsical Wish?
When it comes to selecting the perfect glassware, The Whimsical Wish is your trusted partner. Here's why you should choose us:
1. Uncompromising Quality
We believe in offering only the highest quality glassware to our customers. Each piece in our collection is carefully selected and crafted to ensure impeccable craftsmanship and durability. When you choose The Whimsical Wish, you are choosing uncompromising quality.
2. Extensive Variety
Our collection encompasses a wide range of glassware options to cater to diverse tastes and preferences. From champagne flutes to wine glasses and cocktail glasses, we have something for every occasion and style. Explore our extensive variety and find the perfect piece to complement your table setting.
3. Exceptional Customer Service
At The Whimsical Wish, we prioritize customer satisfaction above all else. Our dedicated customer service team is always ready to assist you with any queries or concerns you may have. We strive to make your shopping experience as seamless and enjoyable as possible.
4. Secure Online Shopping
We understand the importance of privacy and security when shopping online. That's why we have implemented robust security measures to ensure your information remains safe and protected. Shop with confidence at The Whimsical Wish knowing that your online transactions are secure.
Experience Unparalleled Elegance with Tritan Forte Champagne Flute – 7.7oz
Indulge in the ultimate champagne-drinking experience with the Tritan Forte Champagne Flute – 7.7oz. Unlock the hidden flavors and aromas of your favorite bubbly as you raise a toast to life's memorable moments. Add a touch of elegance to your glassware collection with The Whimsical Wish today.
Shop now and let our Tritan Forte Champagne Flute – 7.7oz become an integral part of your celebration, delivering sophistication and enjoyment with every sip. Elevate your glassware experience with The Whimsical Wish, the leading destination for those who appreciate the finer things in life.