Greta Gold Rimmed White China – B&B Plate 6
Apr 29, 2023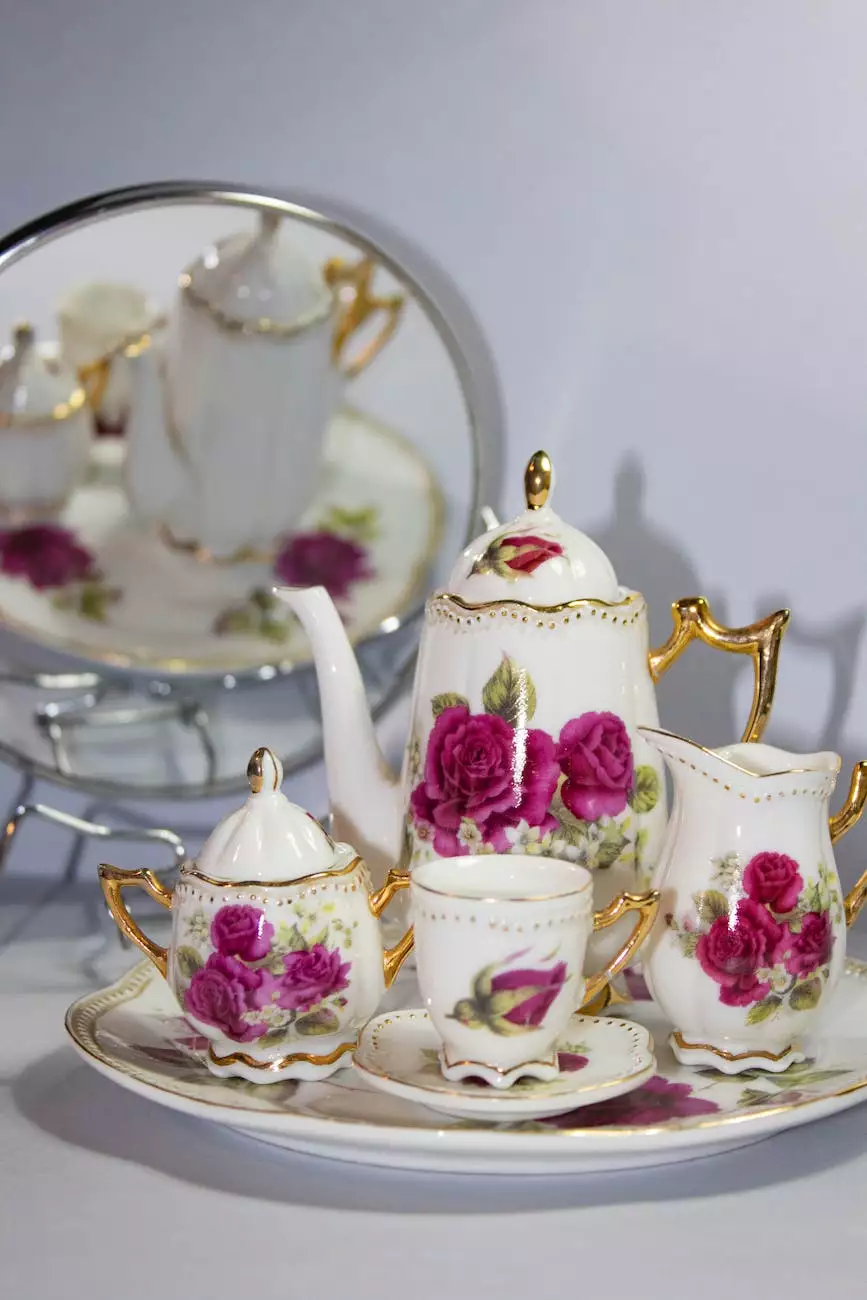 Discover the Elegance and Functionality of the Greta Gold Rimmed White China – B&B Plate 6
Welcome to The Whimsical Wish, your destination for exquisite fine china. We bring you the Greta Gold Rimmed White China B&B Plate 6, a timeless piece that perfectly combines elegance and functionality. Indulge in the beauty of this hand-picked collection and elevate your dining experience.
The Perfect Balance of Elegance and Functionality
Our Greta Gold Rimmed White China – B&B Plate 6 is crafted with meticulous attention to detail. The elegant gold rim adds a touch of luxury, making it a stunning choice for any occasion. Whether you are hosting an intimate gathering or a grand celebration, this plate is sure to impress your guests.
Uncompromising Quality and Craftsmanship
At The Whimsical Wish, we understand the importance of quality and craftsmanship. Each plate in our Greta Gold Rimmed White China collection is made using the finest materials, ensuring durability and long-lasting beauty. The intricate design showcases the skilled artistry of our craftsmen, adding a touch of sophistication to your table setting.
Versatile and Functional Design
The Greta Gold Rimmed White China – B&B Plate 6 is not only visually stunning but also highly functional. Its versatile size and shape make it perfect for serving breakfast, brunch, or even desserts. Whether you are enjoying a cozy morning meal or treating yourself to a delectable treat, this plate is designed to enhance your dining experience.
Shop with Confidence at The Whimsical Wish
When you choose The Whimsical Wish, you can shop with confidence, knowing that you are getting the best quality products and impeccable customer service. Our commitment to excellence is reflected in every piece we offer.
Complete Your Collection
The Greta Gold Rimmed White China – B&B Plate 6 is just one of the many exquisite pieces available in our collection. Explore our full range of fine china, including dinner plates, soup bowls, tea sets, and more. Create a cohesive and elegant table setting that will leave a lasting impression on your guests.
Enhance Your Dining Experience
Your dining experience deserves the best. The Greta Gold Rimmed White China – B&B Plate 6 is a reflection of sophistication and charm. Elevate every meal and create unforgettable memories with our hand-selected collection.
Choose The Whimsical Wish for Your Fine China Needs
At The Whimsical Wish, we take pride in curating a collection of fine china that combines timeless elegance with functionality. Our Greta Gold Rimmed White China – B&B Plate 6 is just one example of our commitment to providing the best products for our customers. Shop now and experience the luxury of beautiful tableware that will last for years to come.
Join Our Whimsical Community
Be a part of our whimsical community and stay updated with the latest trends, exclusive offers, and more. Sign up for our newsletter and let us inspire you to create magical moments at your table.
About Us
Contact Us
Blog
Customer Reviews