Wedding & Event Packages - Fredericksburg, VA
Mar 28, 2021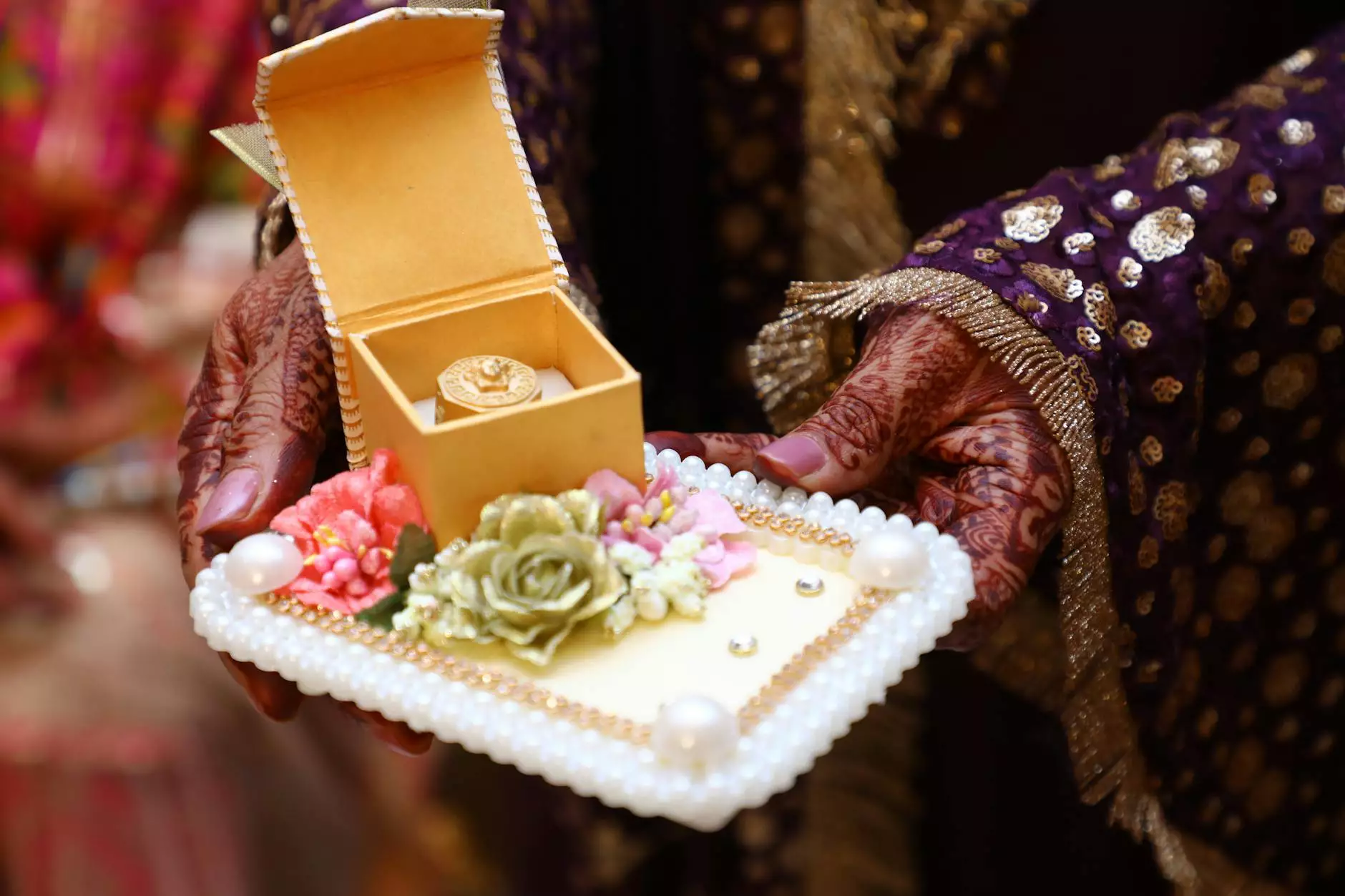 Create Unforgettable Moments with The Whimsical Wish
Welcome to The Whimsical Wish, where dreams come true. We specialize in creating truly magical weddings and events in the heart of Fredericksburg, VA. Our passion for perfection and attention to detail have earned us a reputation as the premier choice for couples seeking a unique and enchanting experience.
The Ultimate Wedding Experience
At The Whimsical Wish, we understand that planning a wedding can be both exciting and overwhelming. That's why we offer a comprehensive range of wedding packages designed to cater to your specific needs and preferences. Whether you envision an intimate garden ceremony or a grand ballroom celebration, our dedicated team is here to bring your vision to life.
Our wedding packages are thoughtfully curated to include everything you need for a flawless celebration. From luxurious venues and stunning floral arrangements to gourmet catering and world-class entertainment, we leave no stone unturned in creating a wedding experience that exceeds your expectations.
Customization at its Finest
At The Whimsical Wish, we believe that every couple deserves a wedding that reflects their unique love story. That's why our wedding packages are fully customizable, ensuring that every detail of your special day is tailored to your taste and preferences. We take the time to understand your vision, and our experienced wedding planners work tirelessly to bring it to life.
Whether you dream of a classic, traditional ceremony or a trendy and unconventional affair, our team of experts will guide you through the process, providing invaluable advice and inspiration. From selecting the perfect color palette to curating a mouthwatering menu, we ensure that every aspect of your wedding reflects your individual style.
Unparalleled Event Services
Not only do we specialize in weddings, but we also excel in creating unforgettable events for all occasions. From milestone anniversaries and corporate galas to extravagant birthday celebrations, The Whimsical Wish is your trusted partner in bringing your ideas to life.
Our event packages are designed to turn your visions into reality. Whether you desire an intimate gathering or a large-scale affair, we have the resources and expertise to make it happen. Our skilled event planners will work closely with you, handling every aspect of the event, from venue selection and decor design to entertainment and culinary excellence.
Experience the Whimsical Difference
At The Whimsical Wish, we pride ourselves on offering an unparalleled level of service and attention to detail. Our team of professionals is dedicated to exceeding your expectations, ensuring that every moment of your special celebration is nothing short of extraordinary.
With our expertise and passion for perfection, we have established ourselves as the preferred choice for weddings and events in Fredericksburg, VA. From the moment you walk through our doors to your last dance on your wedding day, we promise to provide an unforgettable experience that will be remembered for a lifetime.
Contact Us Today
Ready to embark on the journey of a lifetime? Contact The Whimsical Wish today to discuss your wedding or event. Our friendly team is standing by to answer all your questions and guide you through the planning process. Let us create the magical celebration you've always dreamed of.