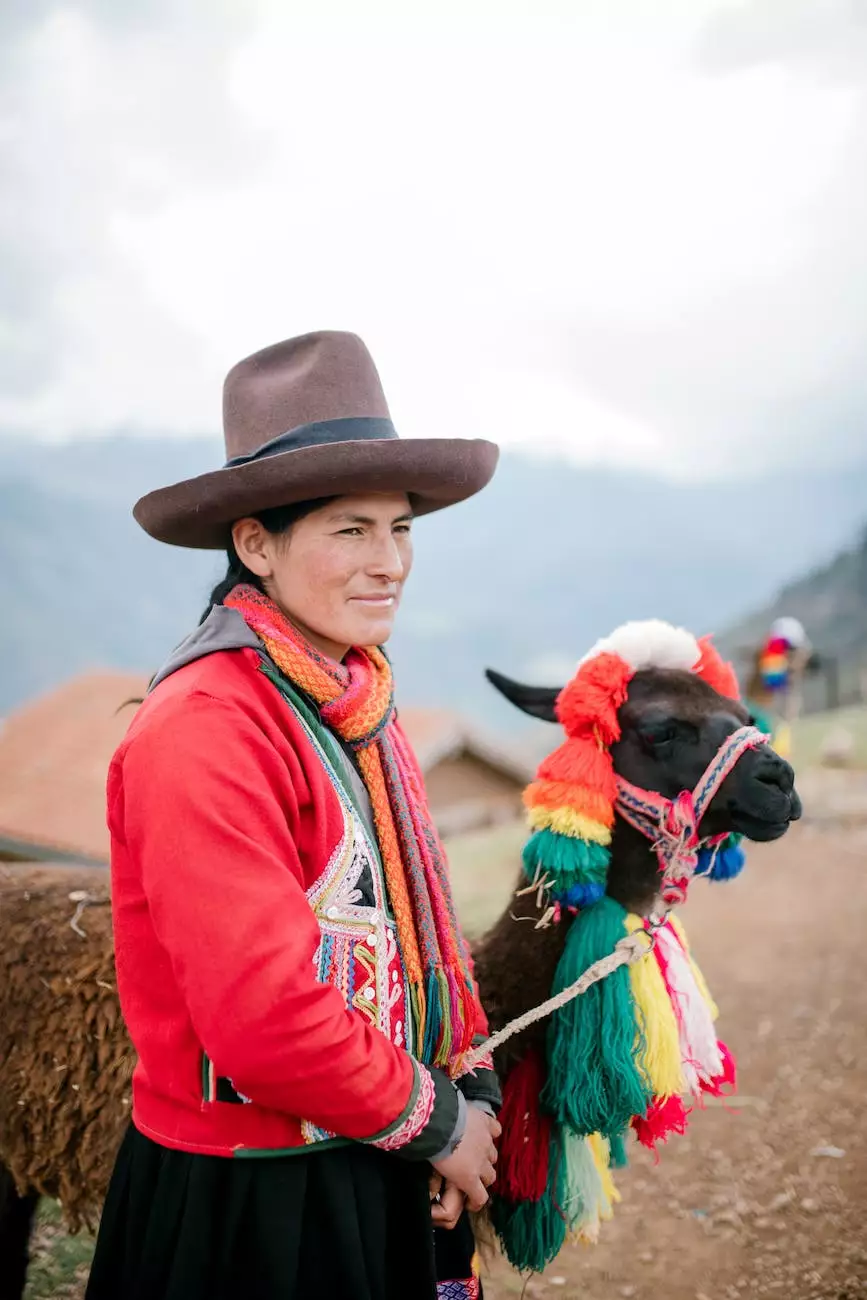 Welcome to Climb Local, the ultimate destination for climbers and outdoor enthusiasts. As part of The Whimsical Wish's eCommerce and shopping offerings, Climb Local is committed to providing a comprehensive selection of high-quality, locally sourced climbing equipment and accessories for climbers of all skill levels.
Unleash Your Climbing Potential
Climbing is not just a sport, but a way of life. Whether you're a beginner or an experienced climber, having the right gear is essential to ensure a safe and rewarding climbing experience. At Climb Local, we understand the importance of having reliable equipment that you can trust.
Our extensive inventory features a wide range of climbing gear from trusted brands in the industry. From harnesses and helmets to ropes and carabiners, we have everything you need to tackle any climb. We strive to source our products locally, supporting local businesses and ensuring that your purchases contribute to the growth of the climbing community.
Quality and Safety First
At Climb Local, we prioritize your safety above all else. All the climbing equipment we offer undergoes strict quality control and rigorous testing to meet the highest safety standards. We understand that your safety depends on the gear you use, which is why we only stock products from reputable manufacturers who prioritize safety and reliability.
Our team of experts is passionate about climbing themselves, and they are committed to helping you find the perfect gear for your specific needs. Whether you're new to climbing or a seasoned pro, our knowledgeable staff is always ready to assist you with any questions or concerns you may have.
Find Your Perfect Fit
We believe that finding the right gear is key to enhancing your climbing journey. That's why our extensive selection encompasses gear for every type of climbing, from bouldering to sport climbing and everything in between.
Looking to upgrade your climbing shoes to improve your performance? Explore our collection of specialized climbing footwear designed to enhance grip, comfort, and precision. Need a durable backpack to carry your climbing essentials? We have a variety of backpacks equipped with convenient compartments and padding to ensure maximum comfort during your adventures.
Embrace the Local Climbing Community
More than just an eCommerce platform, Climb Local is dedicated to fostering a strong and supportive climbing community. We believe in the power of collaboration and aim to connect climbers from different backgrounds, experiences, and skill levels.
Stay up-to-date with the latest climbing events, competitions, and gatherings by joining our community. Our website features a blog where we share valuable climbing tips, advice, and inspiring stories from climbers around the world. Connect with fellow climbers, share your experiences, and find new climbing partners.
Secure and Convenient Shopping
At Climb Local, we make it easy for you to find and purchase the climbing gear you need. Our user-friendly website interface allows you to easily navigate through our extensive collection, filter products based on your preferences, and make secure online transactions.
With our quick and reliable shipping services, your gear will be delivered straight to your doorstep in no time. We understand that climbing is an adventure that awaits, and we want to ensure that you can start climbing as soon as possible.
Start Your Climbing Adventure with Climb Local
Unleash your climbing potential with Climb Local. As part of The Whimsical Wish's commitment to providing exceptional eCommerce and shopping experiences, Climb Local offers a wide selection of locally sourced climbing gear and accessories. Browse our inventory today and embark on your next epic climb!