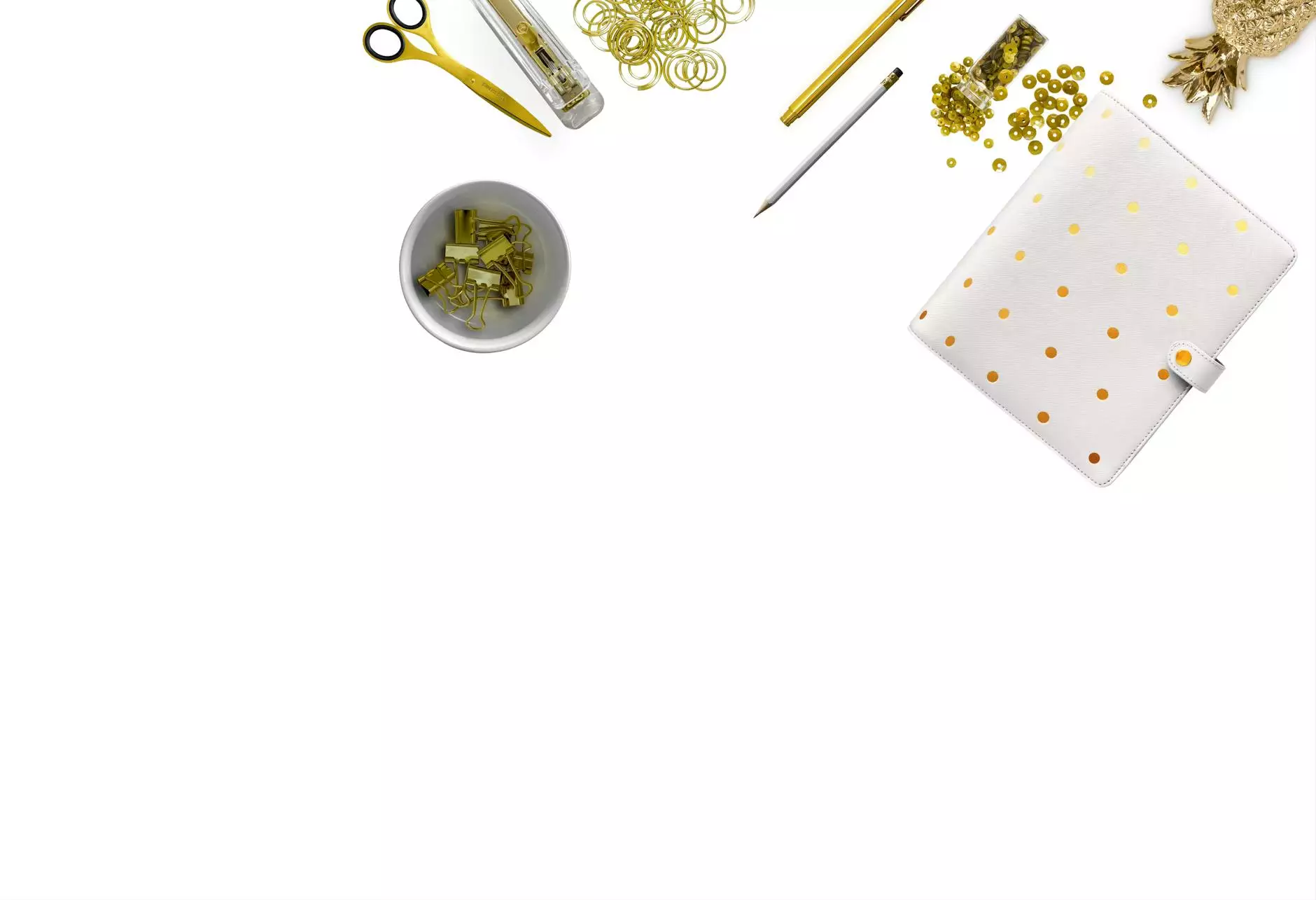 Elevate Your Table Settings with Brushed Gold Flatware Rentals from The Whimsical Wish
Are you searching for the perfect flatware to add a touch of elegance and sophistication to your upcoming event? Look no further! The Whimsical Wish offers premium brushed gold flatware rentals that are sure to impress your guests and elevate your table settings to a whole new level.
Why Choose Brushed Gold Flatware from The Whimsical Wish?
At The Whimsical Wish, we understand the importance of creating a memorable and visually stunning event. Our collection of brushed gold flatware is carefully selected to provide a luxurious and polished look to any occasion. Here's why you should choose our rentals:
1. Unmatched Quality
Our brushed gold flatware is crafted from high-quality materials, ensuring durability and a luxurious feel. Each piece is meticulously maintained and inspected to guarantee that it is in pristine condition before reaching your event. We take pride in offering only the finest flatware, so you can trust that your table settings will be nothing short of extraordinary.
2. Exquisite Design
Our brushed gold flatware is as beautiful as it is functional. The sleek and modern design adds a touch of sophistication to any table, making it perfect for weddings, galas, corporate events, and more. Whether you're hosting an intimate dinner party or a grand celebration, our flatware rentals will effortlessly enhance the overall aesthetic of your event.
3. Versatility
No matter the theme or color scheme of your event, our brushed gold flatware seamlessly blends in and complements any decor. The warm golden tones create an atmosphere of luxury and refinement, adding a stunning visual element to your table. From classic to contemporary setups, our rentals are versatile enough to suit any style.
4. Convenient Rentals
Planning an event can be overwhelming, but we're here to make the process as seamless as possible. Our brushed gold flatware rentals are available for flexible timeframes, allowing you to rent them for a day, a weekend, or longer, depending on your event needs. We offer competitive pricing and hassle-free delivery, ensuring that your rental experience with us is convenient and stress-free.
Transform Your Table Settings Today
Ready to take your table settings to the next level with our brushed gold flatware? Browse our inventory and discover the perfect pieces to make a lasting impression on your guests. Whether you're hosting a wedding, corporate event, or any other special occasion, trust The Whimsical Wish to provide you with stunning flatware rentals that will transform your event into an unforgettable experience.
Contact The Whimsical Wish
For more information about our brushed gold flatware rentals or to discuss your event needs, please don't hesitate to reach out to us. Our dedicated team is here to assist you every step of the way. Contact The Whimsical Wish today and let us help you create a truly magical and unforgettable event.