Flowers Make Scents | Classic Party Rentals of Virginia
Feb 28, 2020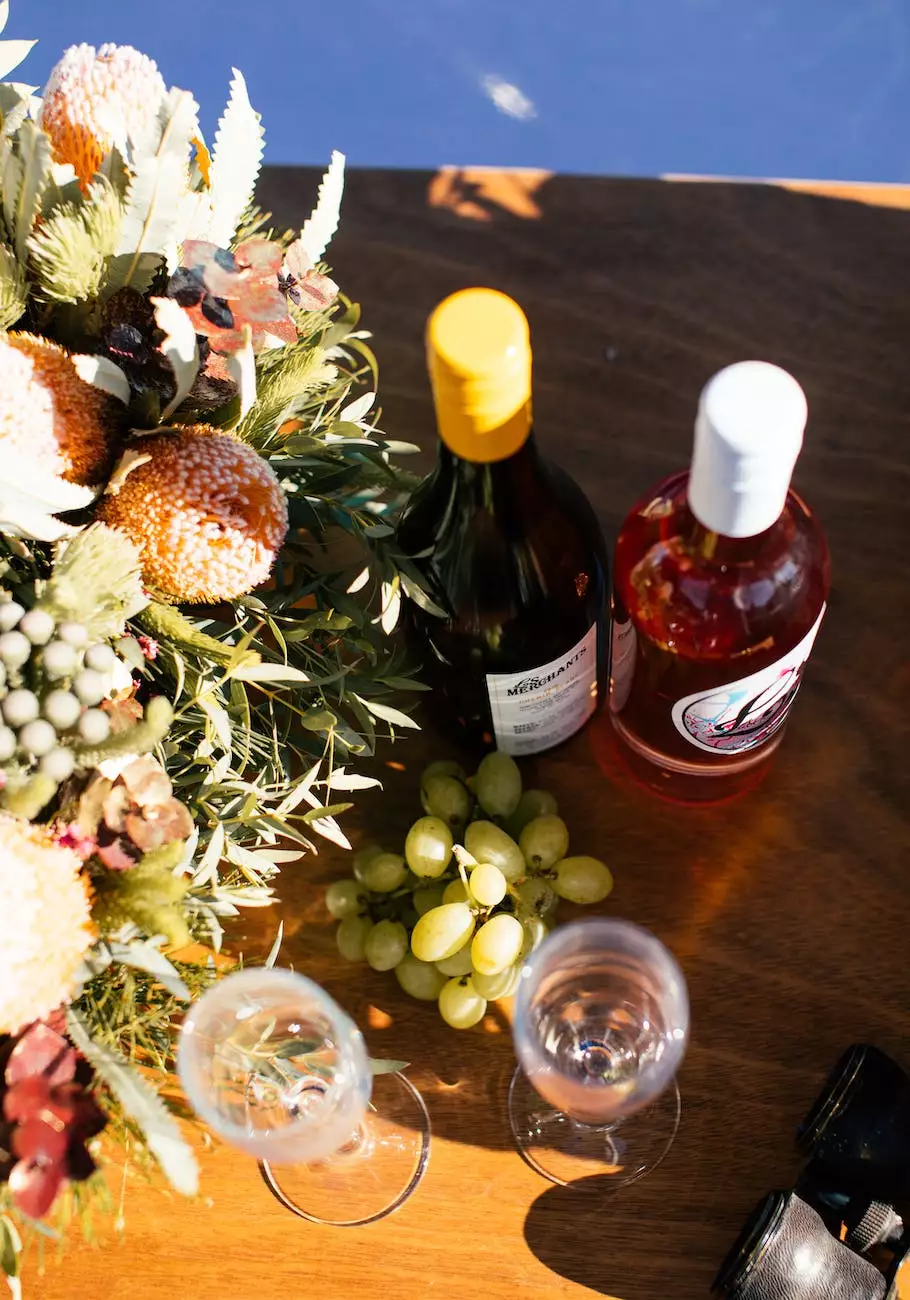 Welcome to Flowers Make Scents! Create a Whimsical Atmosphere with Scented Flowers
Experience the enchantment of scented flowers with Flowers Make Scents, proudly partnered with Classic Party Rentals of Virginia. Our mission is to help you transform any occasion into a whimsical affair with the perfect floral arrangements. Browse our extensive collection and find the ideal scented flowers to elevate the ambiance of your event.
Discover the Fragrant World of Scented Flowers
At Flowers Make Scents, we understand the power of scent in creating memorable moments. Our carefully curated selection of scented flowers includes a wide variety of captivating blooms, each with its own unique fragrance. Whether you're planning a wedding, birthday party, or corporate event, our scented flowers will add a touch of elegance and allure.
Unveiling the Beauty of Scented Roses
Roses, known as the epitome of romance, have captivated hearts for centuries with their intoxicating scent. Our collection features a range of scented rose varieties, from classic reds to vibrant pinks and delicate whites. Each petal carries the enchanting scent that will transport you to a world of love and passion.
Embrace the Aromatic Charm of Lilies
Lilies are not only known for their striking appearance but also for their captivating fragrance. From the delicate scent of the Stargazer Lily to the sweet aroma of the Oriental Lily, our scented lilies will infuse your event with elegance and sophistication. Let the enchanting scent of lilies create a memorable atmosphere that leaves a lasting impression on your guests.
A Journey through Scented Hyacinths
Hyacinths are celebrated for their intense fragrance, filling the air with their sweet, floral scent. Our collection showcases an array of scented hyacinths, including the popular Blue Jacket and Pink Pearl varieties. Experience the heavenly aroma of hyacinths and let their scent take you on a sensory journey of bliss and tranquility.
The Exquisite Perfume of Gardenias
For those seeking a truly enchanting fragrance, our scented gardenias are the perfect choice. Gardenias exude a mesmerizing scent that is both rich and delicate. With their elegant white petals and intoxicating aroma, these flowers will add a touch of opulence and sophistication to any occasion.
Indulge Your Senses with Scented Flowers
Flowers Make Scents is dedicated to providing you with the highest quality scented flowers for your special day. Our team of experienced florists understands the importance of selecting the perfect flowers to create a whimsical atmosphere. Whether you're looking for a single bouquet or need assistance with floral arrangements for an entire event, we're here to help.
Unmatched Selection and Quality
Our partnership with Classic Party Rentals of Virginia allows us to offer an unparalleled selection of scented flowers. We source our blooms from trusted growers who prioritize quality and sustainability. Each flower is carefully inspected to ensure it meets our rigorous standards, guaranteeing that you receive only the freshest and most beautiful blossoms.
Personalized Floral Designs
We believe that every event is unique, which is why we offer personalized floral design services. Our talented team will work closely with you to understand your vision and create custom arrangements that perfectly complement your chosen scented flowers. Whether you prefer minimalist elegance or opulent extravagance, we'll bring your floral dreams to life.
Unleash Your Creativity
With Flowers Make Scents, the possibilities are endless. Choose from an abundance of scented flowers to curate the ambiance you desire. From centerpieces and bouquets to floral installations and garlands, our scented flowers are versatile and can be incorporated into various aspects of your event decor. Let your creativity flourish as you design a whimsical atmosphere with our scented floral offerings.
Shop Scented Flowers at Flowers Make Scents Today!
Ready to infuse your event with the magic of scented flowers? Explore our online store and discover the wide range of scented blooms available at Flowers Make Scents. With our seamless ordering process, you can browse, select, and purchase your favorite scented flowers from the comfort of your home. Create a whimsical atmosphere that will leave a lasting impression on your guests.
Experience Our Exceptional Customer Service
At Flowers Make Scents, we strive for excellence in every aspect of our service. From the moment you enter our virtual store to the delivery of your scented flowers, we are committed to providing you with exceptional customer care. Our team is ready to assist you with any inquiries or special requests, ensuring a seamless and enjoyable shopping experience.
Transform Your Event with Scented Flowers
Don't settle for ordinary when you can have extraordinary. Let the scented flowers from Flowers Make Scents elevate your event into an enchanting affair. Explore our collection, unleash your creativity, and create a whimsical atmosphere that will be remembered for years to come. Shop now and make every moment scented with beauty and charm!