Alluring Camelia White Bone China – B&B Plate 6 1/2
Jul 16, 2020
Bridal Swag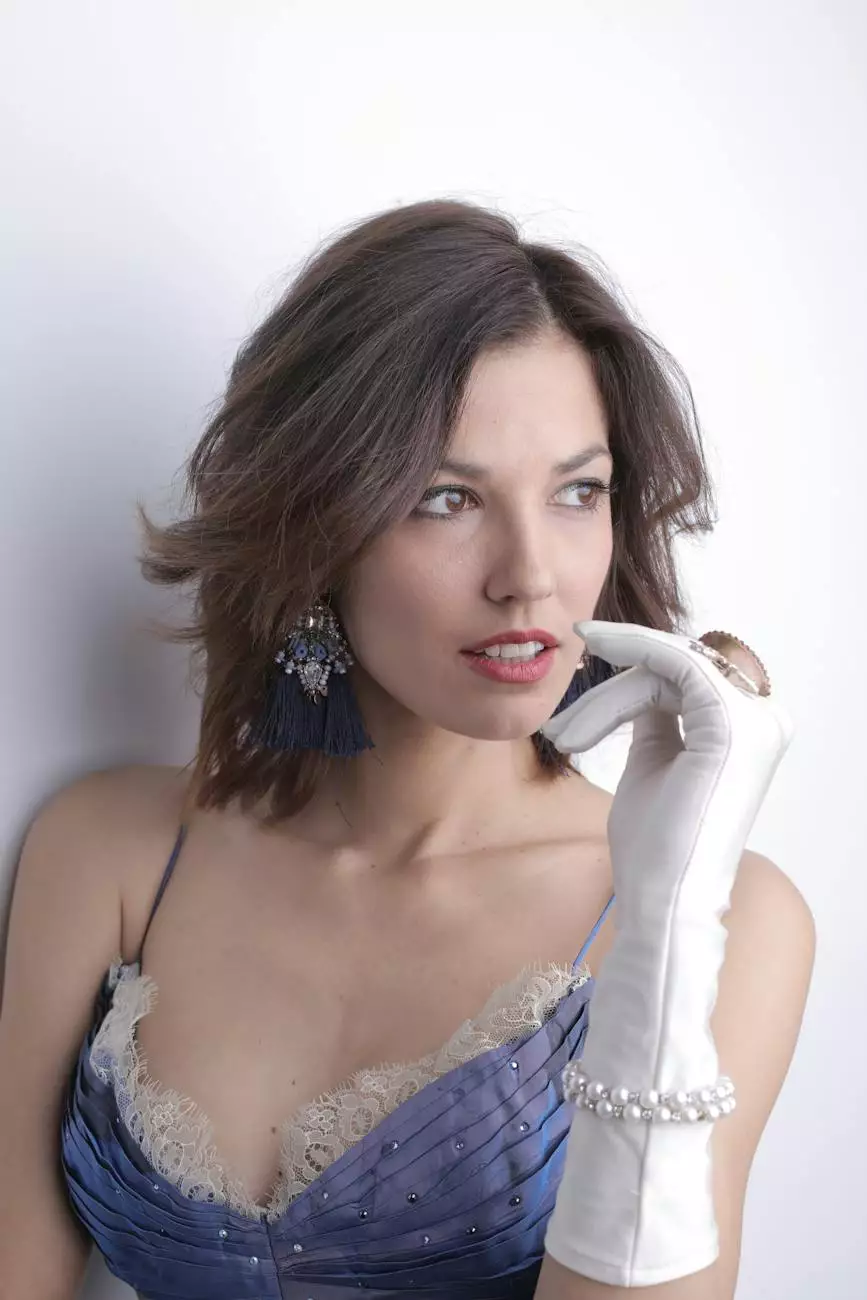 An Enchanting Addition to Your Tableware Collection
Welcome to The Whimsical Wish, your go-to destination for elegant and unique pieces to bring charm and sophistication to your home. In this eCommerce & Shopping category item, we present to you the exquisite Camelia White Bone China B&B Plate 6 1/2.
Unmatched Craftsmanship
The Camelia White Bone China B&B Plate 6 1/2 is a true symbol of the finest craftsmanship. Meticulously handcrafted with precision and attention to detail, this plate showcases the artistry of skilled artisans. Each piece is carefully molded from the highest quality bone china, known for its unmatched whiteness, translucency, and durability.
Embrace Elegance
With its delicate floral design, the Camelia B&B Plate 6 1/2 embodies timeless elegance. The intricate pattern features beautifully hand-painted camellias, known for their graceful allure. The combination of classic white and vibrant floral accents creates a striking contrast, making this plate a stunning addition to any table setting.
Exquisite Detailing
Every element of the Camelia B&B Plate 6 1/2 is thoughtfully designed to enhance its aesthetic appeal. The gentle curves and scalloped edges add a touch of sophistication, while the fine gold trim delicately frames the plate, exuding a sense of luxury. Whether used for entertaining guests or for everyday meals, this plate will elevate your dining experience to new heights.
A Fascinating History
The story behind the Camelia White Bone China B&B Plate 6 1/2 adds an extra layer of fascination. Inspired by the rich heritage of bone china production, this plate represents the culmination of centuries-old traditions. Each brushstroke carries a legacy of skill and passion, connecting you to the artisans who have dedicated their lives to perfecting their craft.
Versatile and Practical
While the Camelia B&B Plate 6 1/2 is undeniably a work of art, it is also a functional piece designed to meet the demands of everyday use. Its 6 1/2-inch size makes it ideal for serving delectable pastries, appetizers, or even small portions of your favorite dishes. The impeccable quality ensures that it withstands the test of time, remaining a staple in your collection for years to come.
The Perfect Gift
If you're looking for a memorable gift for a loved one or a way to indulge yourself, the Camelia White Bone China B&B Plate 6 1/2 is an excellent choice. Its timeless beauty and exceptional quality make it a cherished piece that will be treasured for generations. It comes beautifully packaged, ready to delight the recipient on any occasion.
Make a Statement
In a world where disposable products dominate, the Camelia White Bone China B&B Plate 6 1/2 stands out as a testament to the enduring allure of exceptional craftsmanship. By choosing this plate, you not only bring sophistication to your table but also support the preservation of traditional arts and craftsmanship.
Experience Timeless Beauty
At The Whimsical Wish, we believe in the power of objects that tell stories and ignite emotions. The Camelia White Bone China B&B Plate 6 1/2 encapsulates this belief with its exquisite design, flawless execution, and the ability to transform any dining experience into a cherished memory. Explore our collection today and discover the magic that awaits you.
Material: Fine Bone China
Design: Hand-painted camellias with gold trim
Size: 6 1/2 inches
Package: Beautifully packaged, ready for gifting
Usage: Perfect for serving desserts, appetizers, and small dishes
Experience elegance, history, and lasting beauty with the Camelia White Bone China B&B Plate 6 1/2 from The Whimsical Wish. Add this captivating piece to your tableware collection today!