San Marco Antiqued Flatware Collection
Nov 12, 2022
Bridal Swag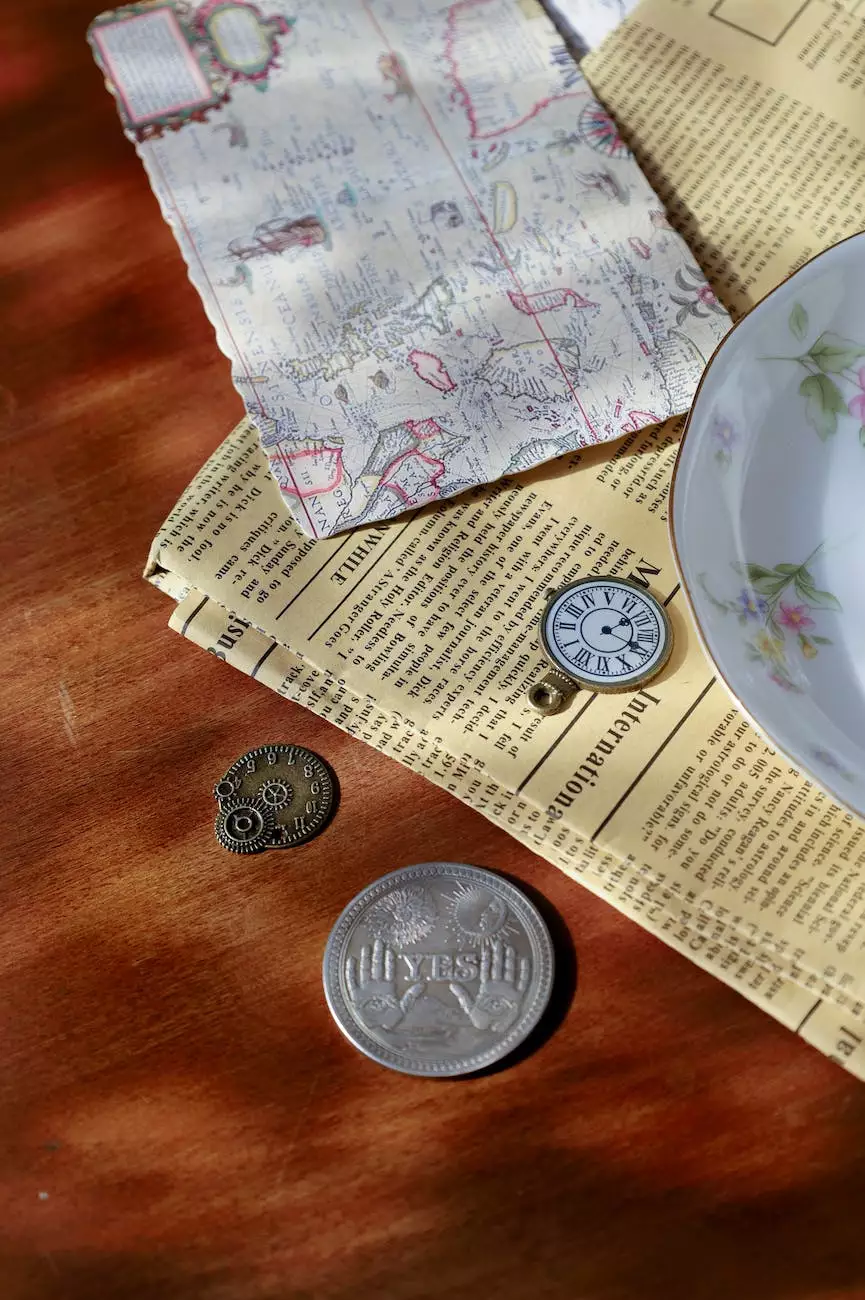 The Whimsical Wish - Elevating Your Dining Experience
Welcome to The Whimsical Wish, your trusted destination for exquisite home decor and dining essentials. Our San Marco Antiqued Flatware Collection is a testament to our commitment to providing high-quality products that bring charm and elegance to your dining table. Let's explore this remarkable collection in detail.
Unveiling Timeless Elegance
The San Marco Antiqued Flatware Collection showcases the perfect blend of classic design and modern sophistication. Each piece is carefully crafted with meticulous attention to detail, ensuring exceptional quality and durability. Whether you are hosting a formal dinner party or enjoying a cozy meal with loved ones, this collection elevates your dining experience to new heights.
Impeccable Craftsmanship
Our skilled artisans have poured their expertise into every element of the San Marco Antiqued Flatware Collection. The intricate designs, inspired by the timeless beauty of antique silverware, boast exquisite patterns and delicate engravings. Each utensil is meticulously handcrafted using premium materials, resulting in a stunning masterpiece that adds a touch of refinement to any table setting.
The Perfect Balance
One of the standout features of the San Marco Antiqued Flatware Collection is its perfect balance between functionality and aesthetics. The weight and ergonomics of each utensil are carefully calibrated, allowing for a comfortable grip and effortless handling. This attention to detail ensures that your dining experience remains seamless and enjoyable, even during prolonged use.
Uncompromising Quality
At The Whimsical Wish, we believe in offering products that stand the test of time. The San Marco Antiqued Flatware Collection is no exception. Crafted from high-grade stainless steel, this flatware set guarantees long-lasting durability, resistance to tarnish, and easy maintenance. Invest in this collection, and enjoy countless memorable meals for years to come.
Versatile and Complete set
The San Marco Antiqued Flatware Collection offers a versatile range of utensils to meet your every dining need. This comprehensive set includes dinner forks, salad forks, knives, soup spoons, and teaspoons. Whether you are savoring a gourmet meal or enjoying a casual breakfast, the collection has the perfect utensils to complement your culinary creations.
Making a Lasting Impression
Impress your guests with the San Marco Antiqued Flatware Collection's impeccable presentation. Each set comes beautifully packaged, making it an ideal choice for special occasions, housewarming gifts, or wedding registries. Elevate your tablescapes and create lasting memories with this extraordinary collection.
Order Your San Marco Antiqued Flatware Today!
Discover the everlasting charm of the San Marco Antiqued Flatware Collection at The Whimsical Wish. Add a touch of elegance to your dining experience with this meticulously crafted assortment of utensils. Browse our website and effortlessly place your order. Elevate your dining experience with The Whimsical Wish!