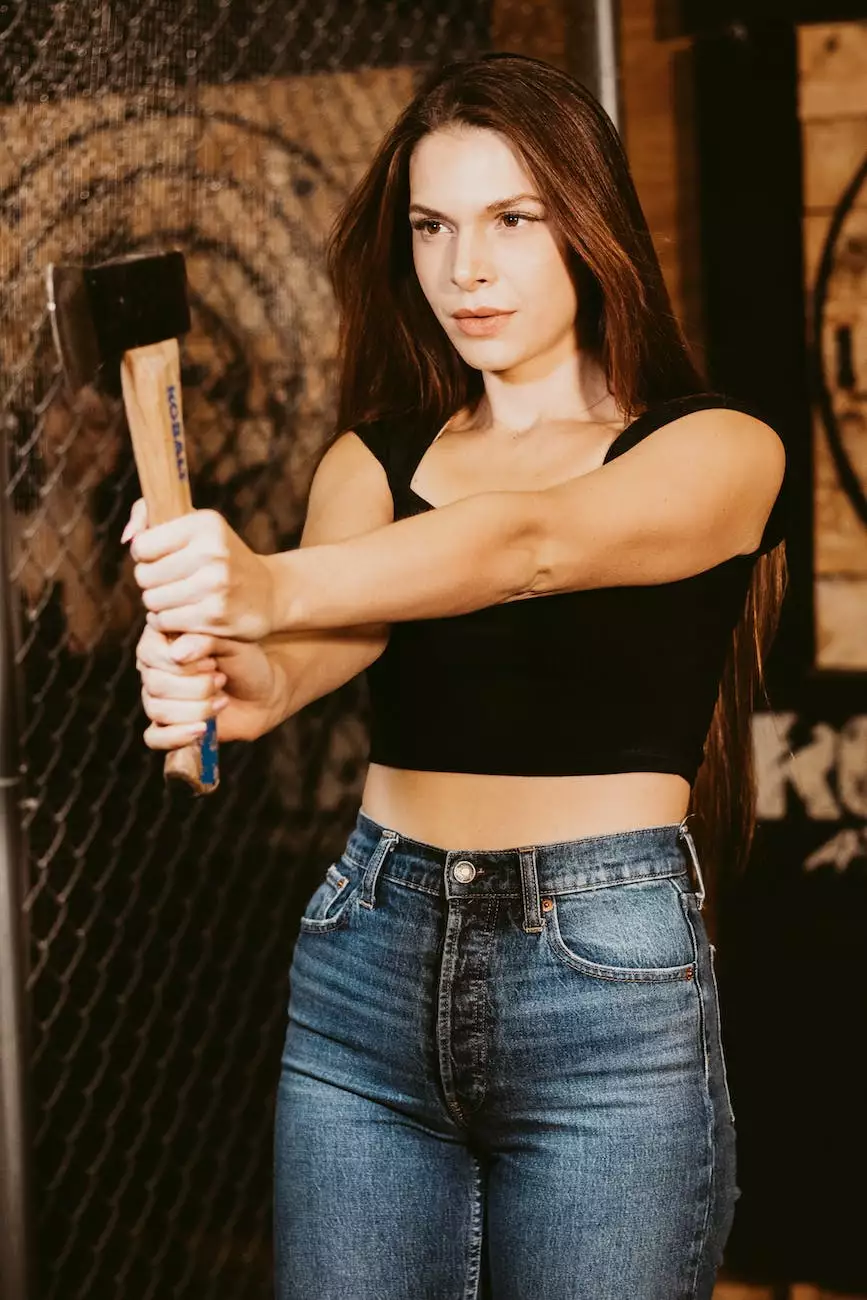 Experience the Excitement of Axe Throwing at The Whimsical Wish
Welcome to The Whimsical Wish, your ultimate destination for exhilarating axe throwing adventures in Harrisonburg. Unleash your inner lumberjack and discover the thrill of hurling axes towards wooden targets, all within a safe and controlled environment.
Why Choose The Whimsical Wish for Axe Throwing?
At The Whimsical Wish, we strive to provide an unmatched axe throwing experience that exceeds your expectations. Here's why you should choose us:
1. Expert Instructors
Our team of expert instructors will guide you through the entire process, ensuring you have a thorough understanding of safety protocols and proper throwing techniques. Whether you're a beginner or an experienced axe thrower, our instructors will be there to assist you and enhance your skills.
2. State-of-the-Art Facilities
Our axe throwing venue is equipped with state-of-the-art facilities to ensure your safety and enjoyment. We have specially designed throwing lanes with sturdy wooden targets, ensuring a challenging yet secure environment for axe throwing enthusiasts.
3. Fun-filled Atmosphere
At The Whimsical Wish, we believe in creating a fun-filled atmosphere where you can relax, unwind, and have a great time with friends, family, or colleagues. From the moment you step foot into our facility, you'll be surrounded by a vibrant ambiance that adds to the overall experience.
4. Competitive Edge
Looking to take your axe throwing skills to the next level? We offer competitive leagues and tournaments for those who want to test their abilities against other passionate axe throwers. Join our community and embrace the friendly competition.
How to Book Axe Throwing at The Whimsical Wish
Booking your axe throwing session at The Whimsical Wish is a simple and straightforward process. Follow the steps below to secure your spot:
Visit our website: thewhimsicalwish.com/harrisonburg/book-axe-throwing
Choose your preferred date and time slot
Select the number of participants
Provide your contact details
Confirm your reservation and make the necessary payment
Once your booking is confirmed, all you need to do is show up at The Whimsical Wish at the designated time. Our friendly staff will ensure you have an unforgettable axe throwing experience.
Safety First
At The Whimsical Wish, your safety is our top priority. We have implemented stringent safety measures to guarantee a secure environment for all participants. Here are some of the safety precautions we have in place:
All participants are required to attend a safety briefing before their session
Strict safety protocols are enforced, including appropriate distancing and equipment sanitization
Our instructors closely monitor all throwing activities to ensure compliance with safety guidelines
Personal protective equipment, such as safety goggles and closed-toe shoes, are mandatory for all participants
Plan Your Axe Throwing Adventure Today
Don't miss out on the excitement and adrenaline rush of axe throwing. Book your session at The Whimsical Wish in Harrisonburg and create memories that will last a lifetime. Whether you're celebrating a special occasion, organizing a team-building activity, or simply looking for an unforgettable adventure, our axe throwing experience is guaranteed to be a hit!