Bowl – 2QT Arcoroc Glass - Classic Party Rentals
Apr 13, 2019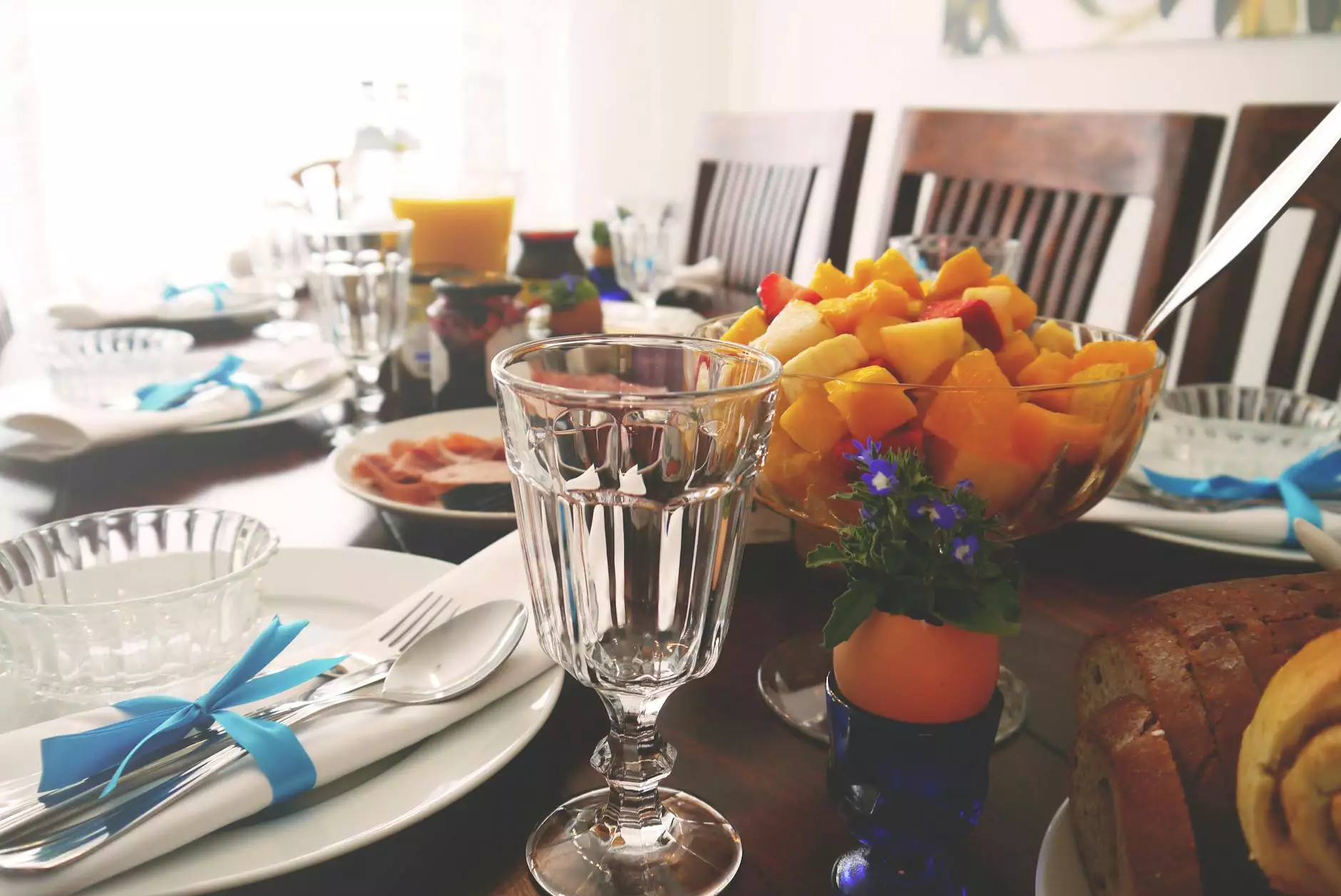 Introduction to 2QT Arcoroc Glass Bowls
Welcome to The Whimsical Wish, your go-to source for premium party rentals. If you are in search of a high-quality bowl to elevate your next event, look no further! Our 2QT Arcoroc glass bowls are the perfect combination of elegance and functionality. Whether you are hosting a wedding, corporate gathering, or a casual get-together, these bowls will add a touch of sophistication to your table setting.
Why Choose 2QT Arcoroc Glass Bowls?
When it comes to selecting the right bowl for your event, it is important to consider both style and practicality. Our 2QT Arcoroc glass bowls offer the best of both worlds. Here's why you should choose them:
Superior Quality: Crafted from high-quality glass, these bowls are durable and built to last.
Elegant Design: The sleek and minimalist design of these bowls adds a touch of elegance to any table setting.
Generous Capacity: With a capacity of 2QT, these bowls are spacious enough to serve a variety of dishes, from salads to desserts.
Versatile: The versatile nature of these bowls allows you to use them for both casual and formal events.
Easy to Clean: The non-porous surface of the glass makes these bowls easy to clean and maintain.
Unleash Your Creativity with 2QT Arcoroc Glass Bowls
These 2QT Arcoroc glass bowls unlock countless possibilities for creative presentation and serving. Let your culinary creations shine as you showcase them in these exquisite bowls. Whether you are serving a colorful fruit salad or a decadent chocolate trifle, these bowls will make your dishes look even more appetizing.
Perfect for Any Occasion
No matter the occasion, our 2QT Arcoroc glass bowls are a versatile addition to your entertaining arsenal. Here are just a few ideas for using them:
Weddings and Formal Events
Add a touch of sophistication to your wedding or formal event by using these stunning glass bowls to serve appetizers, salads, or even floral arrangements. Your guests will be impressed by your attention to detail and the elegance these bowls bring to the table.
Outdoor Gatherings and Barbecues
Hosting a casual outdoor gathering or barbecue? These 2QT Arcoroc glass bowls are ideal for serving refreshing fruit salads, chilled pasta dishes, or even ice cream sundaes. Their durability ensures they can withstand the outdoor environment, making them a practical choice for any outdoor occasion.
Holiday Celebrations
Make your holiday table truly shine with the help of these versatile glass bowls. Serve your favorite holiday side dishes, cranberry sauce, or even homemade trifle with a festive touch! The elegance of these bowls will elevate your holiday spread, impressing both family and friends.
Order Your 2QT Arcoroc Glass Bowl Today
Ready to elevate your next event? Order your 2QT Arcoroc glass bowl from The Whimsical Wish today. Our extensive collection of high-quality party rentals ensures that you'll find the perfect bowl to meet your needs. Impress your guests with your impeccable taste and attention to detail. Shop now and make your event truly unforgettable!
About The Whimsical Wish
The Whimsical Wish is a leading provider of premium party rentals. Our goal is to help you create memorable experiences while effortlessly elevating your event. With a wide range of high-quality products and exceptional customer service, we strive to exceed your expectations. Explore our collection of party rentals and start planning your next event today!