Serving Platter – 12″ x 18″ Rustic Wood Board
Jul 28, 2021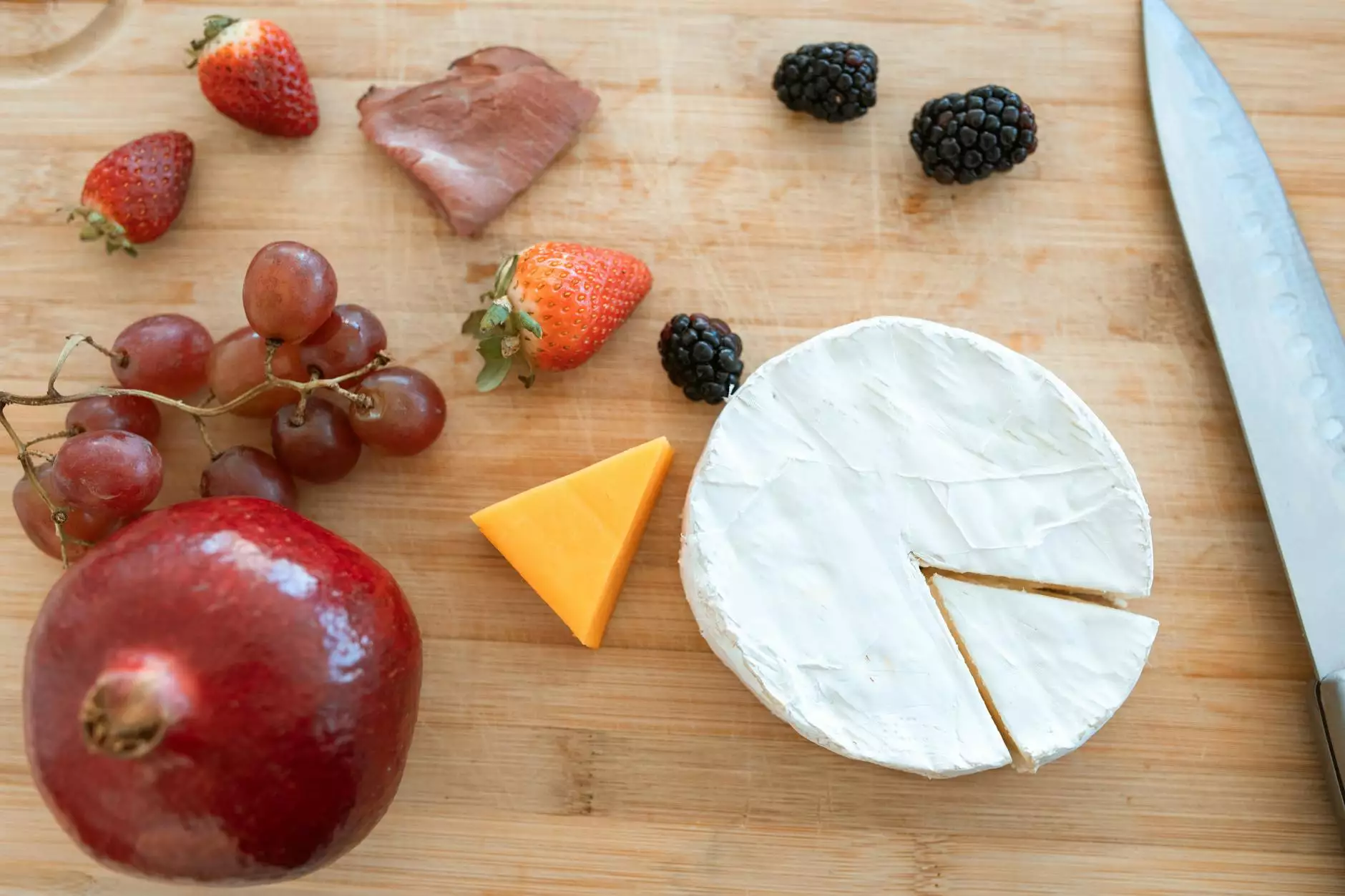 The Whimsical Wish - Your Ultimate Shopping Destination for Rustic Serving Boards
Welcome to The Whimsical Wish, your one-stop destination for exquisite and high-quality serving platters. If you are a fan of rustic aesthetics and appreciate the timeless beauty of wooden serving boards, then you have come to the right place.
Discover the Perfect Rustic Wood Board
Introducing our featured product - the Serving Platter, a stunning Rustic Wood Board measuring 12 inches by 18 inches. Crafted with care and precision, this wooden board is not only a functional serving accessory but also a beautiful piece of art that will enhance the presentation of your culinary creations.
Elevate Your Dining Experience
Whether you are hosting an intimate dinner party, a family gathering, or simply enjoying a peaceful meal at home, our Rustic Wood Board will elevate your dining experience. Its unique charm and natural texture add warmth and character to any table setting.
Unleash Your Creativity
The versatile design of our Serving Platter allows you to showcase a wide range of appetizers, cheeses, fruits, desserts, and even main course dishes. The spacious 12" x 18" size provides generous room for arranging your culinary creations in an artistic and visually appealing manner.
Quality Craftsmanship
At The Whimsical Wish, we prioritize quality and craftsmanship. Our Rustic Wood Board is handcrafted by skilled artisans who pay attention to every detail, ensuring that each board is unique and of the highest quality. The carefully selected wood undergoes a meticulous process of shaping, sanding, and finishing to create a smooth and durable surface.
Long-lasting Durability
Made from premium quality hardwood, our Serving Platter is designed to withstand the test of time. The natural strength and durability of the wood ensure that your board will remain in excellent condition for years to come, even with regular use.
Aesthetic Appeal
The rustic charm of our Rustic Wood Board adds a touch of natural elegance to any dining table or kitchen countertop. The organic grain patterns and varying tones of the wood create a visually captivating backdrop for your delicious food creations.
Easy Maintenance
Caring for your Serving Platter is simple. Just wipe it clean with a damp cloth and mild soap after each use. Avoid immersion in water or prolonged exposure to heat to ensure its longevity. Proper care will preserve the beauty and integrity of your wooden board.
Perfect Gift Idea
Looking for a unique and thoughtful gift for a housewarming, wedding, or any special occasion? Our Serving Platter makes an excellent choice. Its versatility and timeless design appeal to both culinary enthusiasts and those with an eye for rustic home decor.
Shop at The Whimsical Wish Today
Ready to add a touch of rustic beauty to your dining experience? Browse our collection of Serving Platters at The Whimsical Wish and find the perfect board to complement your style and elevate your culinary creations. With our commitment to quality, you can trust that you are getting the best serving platter available.
Contact Us
If you have any questions or need assistance, our friendly customer service team is here to help. Feel free to reach out to us via email or phone, and we will respond promptly. Your satisfaction is our top priority.
Experience the Whimsical Wish Difference
Explore the world of rustic elegance and elevate your dining experience with the Serving Platter - 12″ x 18″ Rustic Wood Board from The Whimsical Wish. Shop now and discover the perfect piece to create lasting memories around your dining table.