Water Glass Rental - Classic Party Rentals
Sep 30, 2021
Bridal Swag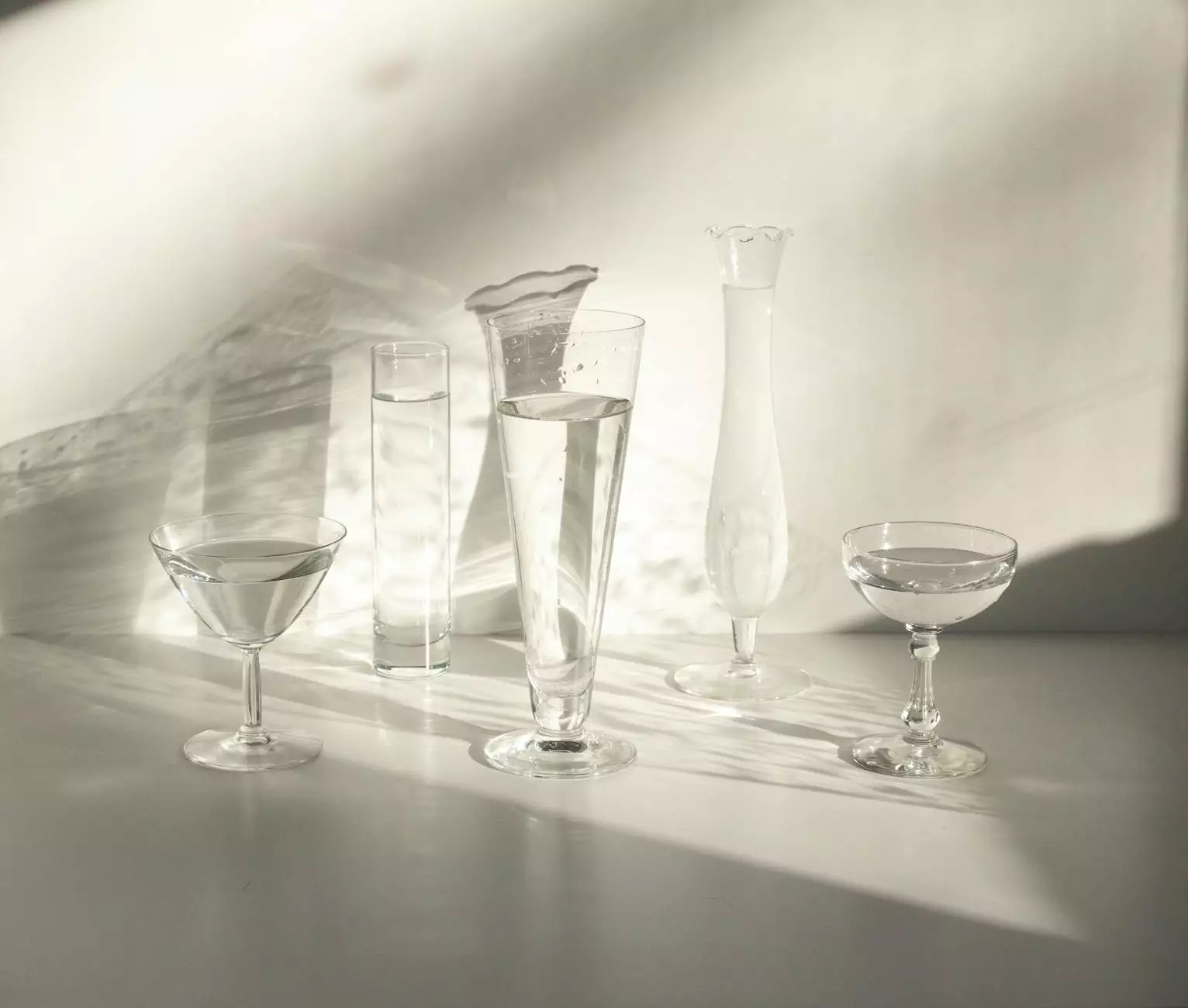 Elevate Your Event with Water Glass Rentals
Welcome to The Whimsical Wish, your trusted source for all your party rental needs. If you are hosting an event and want to create an elegant atmosphere, our water glass rentals are the perfect choice. With our extensive inventory and commitment to providing top-notch service, we are dedicated to helping you make your event unforgettable.
Why Choose Our Water Glass Rentals?
At The Whimsical Wish, we understand the importance of paying attention to the finest details when it comes to event planning. Our water glass rentals are carefully curated to meet the highest standards of quality and style. Here's why you should choose us:
1. Unparalleled Quality
Our water glasses are sourced from renowned manufacturers known for their exceptional craftsmanship. We handpick each glass to ensure it meets our rigorous standards. Made from high-quality materials, our water glasses are not only visually stunning but also durable, ensuring a touch of elegance throughout your event.
2. Wide Selection
We offer a wide selection of water glasses to suit various event themes and styles. Whether you're hosting a formal gala, a wedding reception, or a casual gathering, we have the perfect water glasses to complement your aesthetic. From sleek and modern designs to classic and timeless pieces, our inventory is sure to impress.
3. Customizable Options
Personalization is key when it comes to making your event truly special. That's why we offer customizable options for our water glass rentals. Add a touch of uniqueness by incorporating monograms, logos, or event-specific designs on the glasses. Our team will work closely with you to bring your vision to life.
4. Convenient Rental Process
Planning an event involves numerous tasks, and we understand that time is of the essence. Our rental process is designed to be convenient and hassle-free. Simply browse our inventory online, select the water glasses you need, specify the rental duration, and proceed to secure your reservation. We'll take care of the rest, ensuring that your rented water glasses arrive on time and in pristine condition.
The Whimsical Wish - Your Partner in Event Planning
When you choose The Whimsical Wish for your water glass rentals, you're not just getting high-quality products. You're also gaining a reliable partner in event planning. We pride ourselves on delivering exceptional customer service and attention to detail. Our knowledgeable staff is here to assist you throughout the rental process, answering any questions you may have and providing expert recommendations to ensure your event is a resounding success.
With our commitment to client satisfaction and our passion for creating extraordinary experiences, The Whimsical Wish has become a trusted name in the event rental industry. We aim to exceed your expectations with our exceptional water glass rentals and impeccable service.
Contact Us Today
Ready to elevate your event with our water glass rentals? Contact The Whimsical Wish today. We're here to help you create lasting memories with our exquisite selection of party rentals. Let us be a part of your special occasion and turn your vision into reality.