Katherine's Confections | Classic Party Rentals of Virginia
Jun 9, 2019
Birthday Parties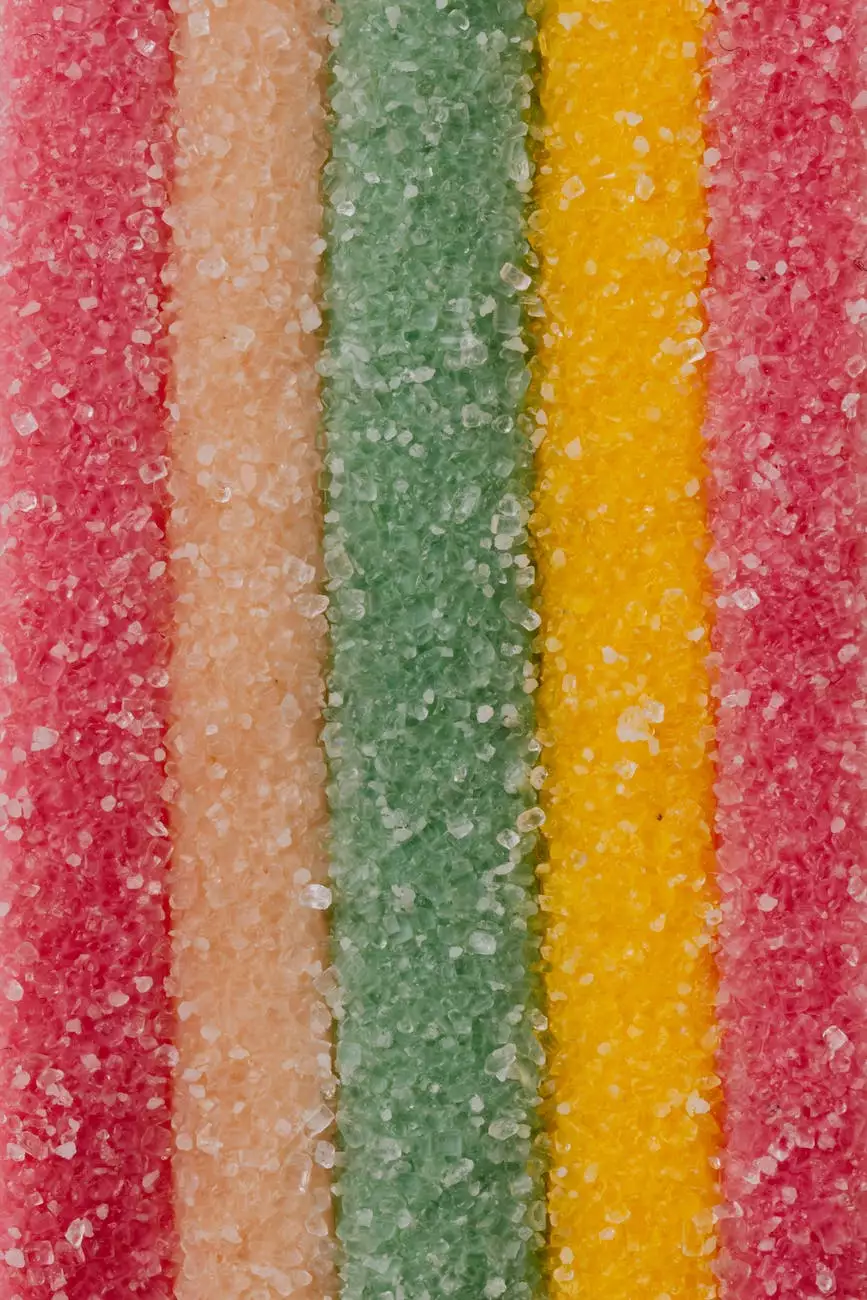 Indulge in the Finest Delights
Welcome to Katherine's Confections, your premier destination for exquisite confectionery and sweets in Virginia. As a subsidiary of The Whimsical Wish, we take great pride in offering a wide range of delectable treats to make every occasion extra special.
Uncover a World of Flavors
At Katherine's Confections, we believe that good food brings people together. That is why we have carefully curated a mouthwatering selection of classic and unique confections, designed to satisfy even the most discerning taste buds.
Handcrafted Perfection
Every confection we offer is handcrafted with love and attention to detail. Our skilled artisans use only the finest ingredients to create treats that not only look stunning but taste heavenly. Whether you are looking for beautifully decorated cupcakes, artful macarons, or melt-in-your-mouth truffles, we have something to please everyone.
Classic Treats
From nostalgic childhood favorites to timeless classics, we have a wide assortment of confections that will transport you back in time. Indulge in rich, fudgy brownies, enjoy the buttery goodness of shortbread cookies, or savor the simplicity of a perfectly made chocolate chip cookie. Our classic treats are sure to bring a smile to your face.
Signature Creations
For those seeking a unique and unforgettable experience, our team of talented confectioners has developed a range of signature creations that push the boundaries of flavor and design. Taste the intricacy of our hand-painted chocolates, marvel at the artistry of our custom-designed cakes, or explore the fusion of unusual ingredients in our gourmet marshmallows. These creations are crafted to elevate your taste buds and leave a lasting impression.
Elevate Your Next Event
Whether you are hosting an intimate gathering or a grand celebration, Katherine's Confections can help create an unforgettable experience. Our confections make perfect additions to weddings, birthdays, baby showers, corporate events, and everything in between. With our meticulous attention to detail and commitment to outstanding customer service, we ensure that your event will be one to remember.
Custom Orders
We understand that each event is unique, and we are here to bring your confectionery dreams to life. Our team is happy to work with you to create custom orders tailored to your specific needs. Whether you have dietary restrictions, theme preferences, or special requests, we will go above and beyond to deliver a truly personalized experience.
Convenience at Your Fingertips
Shopping for the perfect confections has never been easier. With our user-friendly website, you can browse our extensive catalog, place orders with a few simple clicks, and have them conveniently delivered to your doorstep. We believe that enjoying gourmet treats should be a hassle-free experience, and we strive to make every step as seamless as possible.
Experience the Sweetness Today
Indulge your senses and elevate your next event with the delightful range of confections from Katherine's Confections. As a trusted name in the confectionery industry, we take pride in delivering exceptional quality and taste. Start browsing our online store today and let us sweeten your day!
Contact Us
For any inquiries, special requests, or collaborations, please don't hesitate to get in touch with our dedicated customer service team. We are available via phone, email, or through our website's contact form. We look forward to assisting you in creating sweet memories that will last a lifetime.