5½ft Round Table
May 31, 2020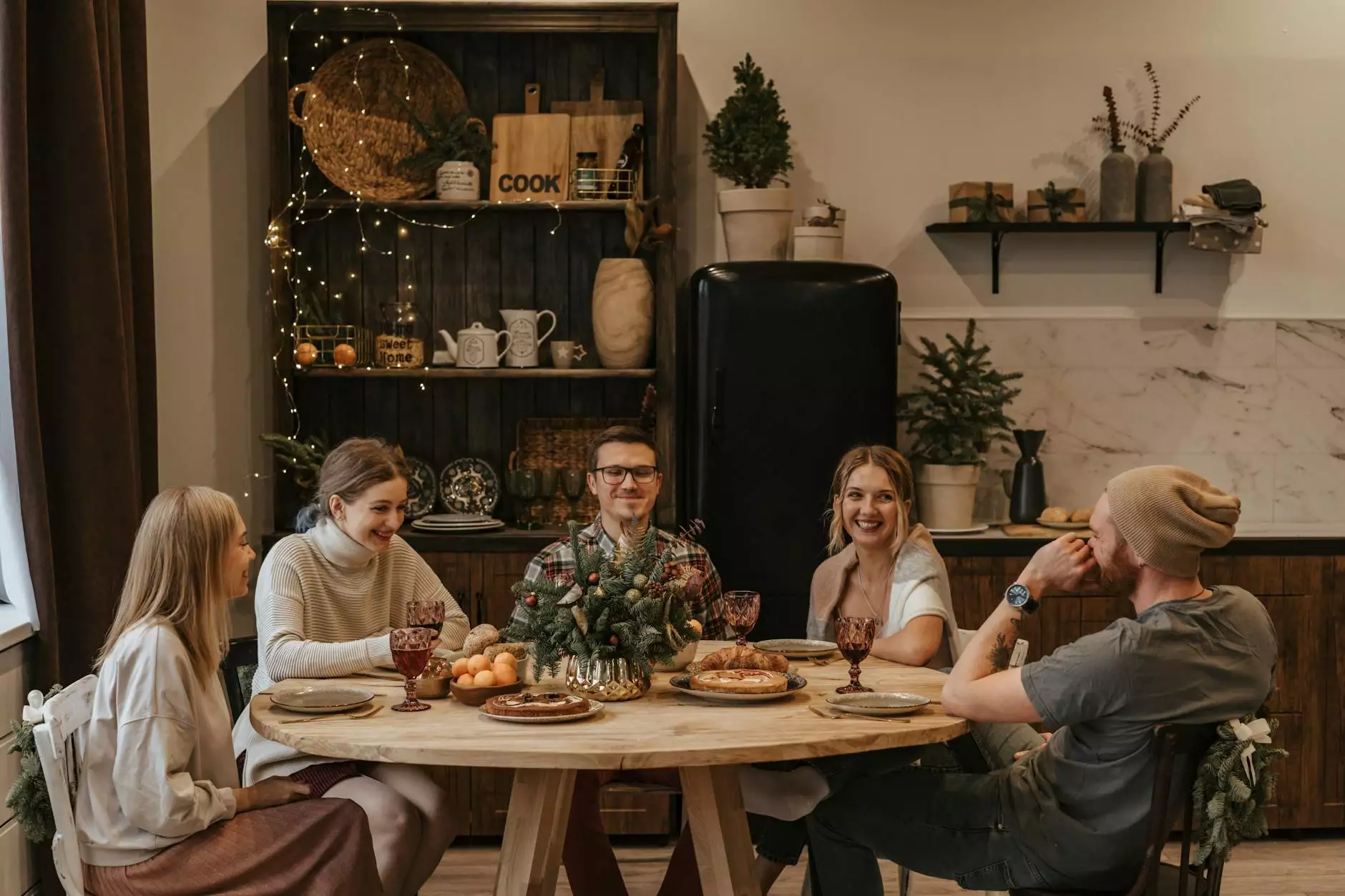 Welcome to The Whimsical Wish, your destination for high-quality round tables. In this category, you will find a stunning collection of 5½ft round tables that will enhance the beauty and functionality of any space. Our eCommerce store offers a vast range of gorgeously crafted round tables that are designed to suit varying styles and tastes.
Why Choose a 5½ft Round Table?
A 5½ft round table is an excellent choice for both residential and commercial settings. Its generous size allows for comfortable seating and serves as a versatile centerpiece for any room. Whether you are hosting a dinner party or need a stylish workspace, a 5½ft round table offers ample space while maintaining an intimate and inclusive atmosphere.
Explore Our Inventory
At The Whimsical Wish, we take pride in curating a diverse collection of 5½ft round tables that cater to different design preferences. Our inventory includes tables made from various materials, such as hardwood, glass, and metal, allowing you to find the perfect match for your existing decor.
Elegance in Wood
If you prefer a classic and timeless look, our wooden round tables will captivate you. Crafted from carefully selected hardwoods, these tables showcase the natural beauty of the grain. From rich mahogany to warm oak, our collection offers a range of finishes that will effortlessly complement your interior design.
Sleek and Modern Glass
For a more contemporary aesthetic, our glass round tables are a popular choice. The transparent top creates an illusion of space, making it an excellent option for smaller rooms. The sleek lines and minimalist design of these tables add a touch of sophistication to any setting.
Industrial Chic Metal
If an industrial-inspired look is what you desire, our metal round tables will meet your needs. With their sturdy construction and unique finishes, these tables provide a blend of durability and style. Whether you favor a rustic or a sleek metallic look, our metal round tables offer an edgy twist to your space.
Functional Design
Our 5½ft round tables are not only visually appealing but also highly functional. Many of our tables include additional features such as built-in storage compartments or extendable surfaces, maximizing the utility of your furniture. We understand the importance of versatility, which is why we provide options that adapt to your specific requirements.
Superior Craftsmanship
At The Whimsical Wish, we emphasize quality and craftsmanship. Each 5½ft round table in our inventory is carefully handcrafted by skilled artisans who take pride in their work. The attention to detail and dedication to perfection ensure that you receive a product that exceeds your expectations in terms of both aesthetics and durability. When you choose one of our round tables, you are investing in a piece that will last for years to come.
Customer Satisfaction
We prioritize the satisfaction of our valued customers. Our knowledgeable team is here to assist you in finding the perfect 5½ft round table that suits your individual style and requirements. We provide detailed product descriptions, including dimensions, materials, and any additional features, to help you make an informed decision. With our commitment to exceptional customer service, we are dedicated to ensuring your complete satisfaction throughout your shopping experience.
Browse Our Collection
Ready to find the perfect 5½ft round table for your home or office? Explore our inventory online and discover the exceptional craftsmanship and timeless beauty that our round tables offer. With our hassle-free ordering process and reliable shipping, your dream table is just a few clicks away. Enhance your space with elegance and functionality – choose The Whimsical Wish for all your round table needs.