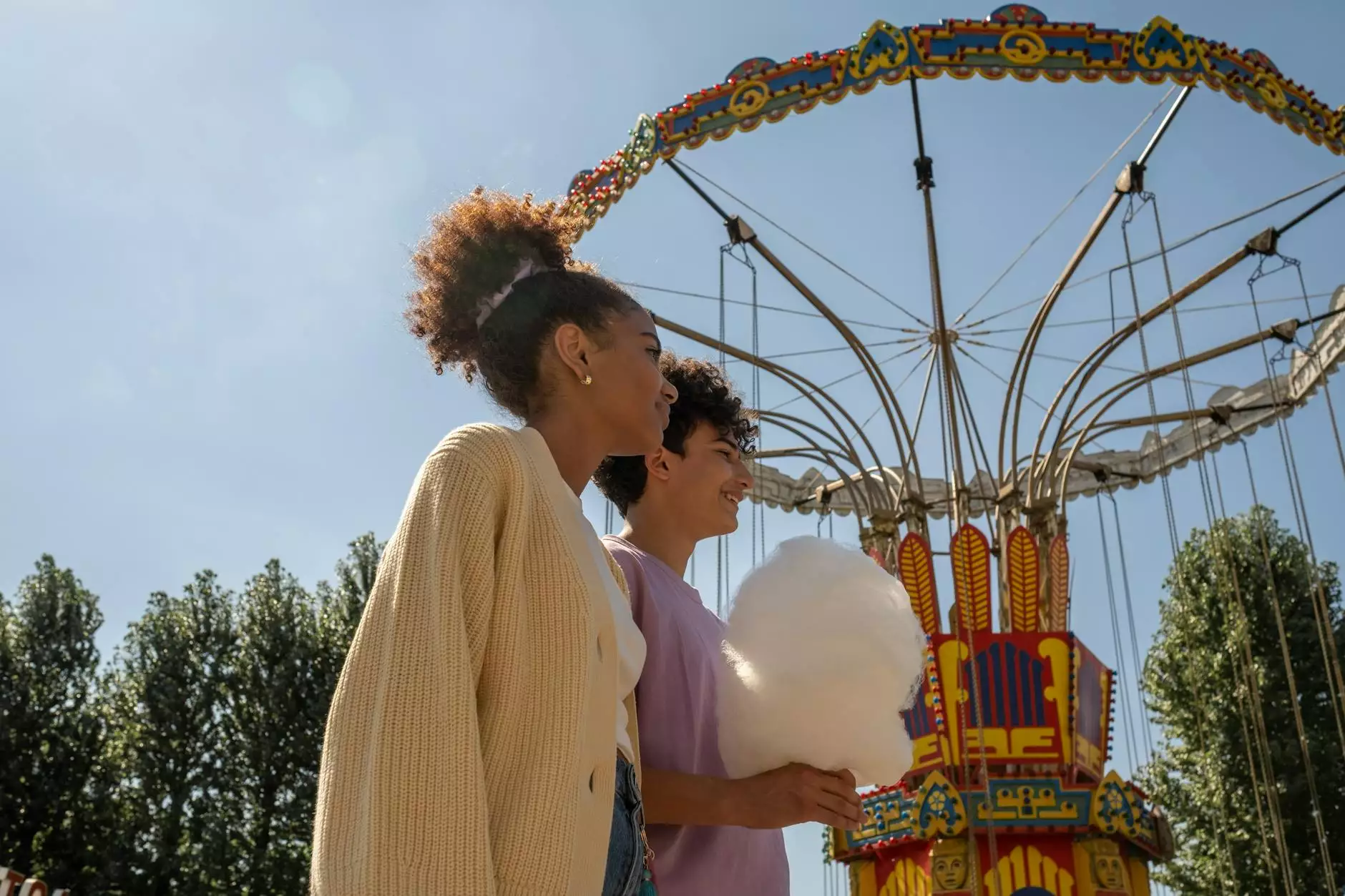 Introduction
Welcome to The Whimsical Wish, your destination for all things whimsical and fun! If you're in Richmond and looking to add a touch of sweetness to your next party or event, our cotton candy machine rentals are just what you need. With our high-quality machines and delicious flavors, you can create the perfect cotton candy experience for your guests.
Why Choose Our Cotton Candy Machine Rental?
At The Whimsical Wish, we understand that quality is of utmost importance. That's why our cotton candy machines are carefully selected to ensure a delightful experience every time. Here's why you should choose our rental service:
High-Quality Machines
We offer top-of-the-line cotton candy machines that are designed for efficiency and durability. Our machines are easy to use, allowing you to create fluffy and delicious cotton candy with minimal effort. The quality of our machines guarantees a consistently excellent product.
Variety of Flavors
We believe in offering choices, which is why we provide a wide range of flavorful options for your cotton candy. From classic favorites like strawberry and blue raspberry to unique and exciting flavors like watermelon and bubblegum, there's something to satisfy every sweet tooth. Your guests will be delighted by the variety of options available.
Excellent Customer Service
Customer satisfaction is our top priority. Our friendly and knowledgeable staff are here to assist you every step of the way, from selecting the right machine to providing guidance on using it effectively. We strive to make your rental experience as seamless and enjoyable as possible.
Perfect for Any Occasion
Our cotton candy machine rental is suitable for a variety of occasions, including:
Birthday parties
Weddings
School events
Corporate events
Festivals
Carnivals
No matter the size or type of event, our cotton candy machines will add a touch of sweetness and fun that your guests will remember.
How to Rent a Cotton Candy Machine
Getting your hands on one of our cotton candy machines is easy! Simply follow these steps:
Contact Us: Reach out to our team via phone or email to discuss your rental needs. We'll guide you through the process and answer any questions you may have.
Choose Your Package: Select the rental package that suits your requirements. We offer flexible options to accommodate events of all sizes.
Book Your Rental: Reserve your rental by providing the necessary details and making a deposit. We'll confirm your booking and ensure everything is in order for your event.
Pickup or Delivery: You can choose to pick up the cotton candy machine from our location or have it conveniently delivered to your venue. We'll coordinate the logistics with you.
Enjoy the Sweetness: Once you have the cotton candy machine, it's time to let the sugary magic begin! Follow the instructions provided and watch as the fluffy cotton candy comes to life.
Return the Machine: After your event, simply return the machine to us in the same condition you received it. We'll handle the cleaning and maintenance.
Contact Us Today!
Don't miss out on the opportunity to create a delightfully sweet experience for your guests. Contact The Whimsical Wish today to book your cotton candy machine rental in Richmond. Our team is excited to assist you in making your event truly memorable.