Heating & Cooling – Tent Fans
Sep 4, 2022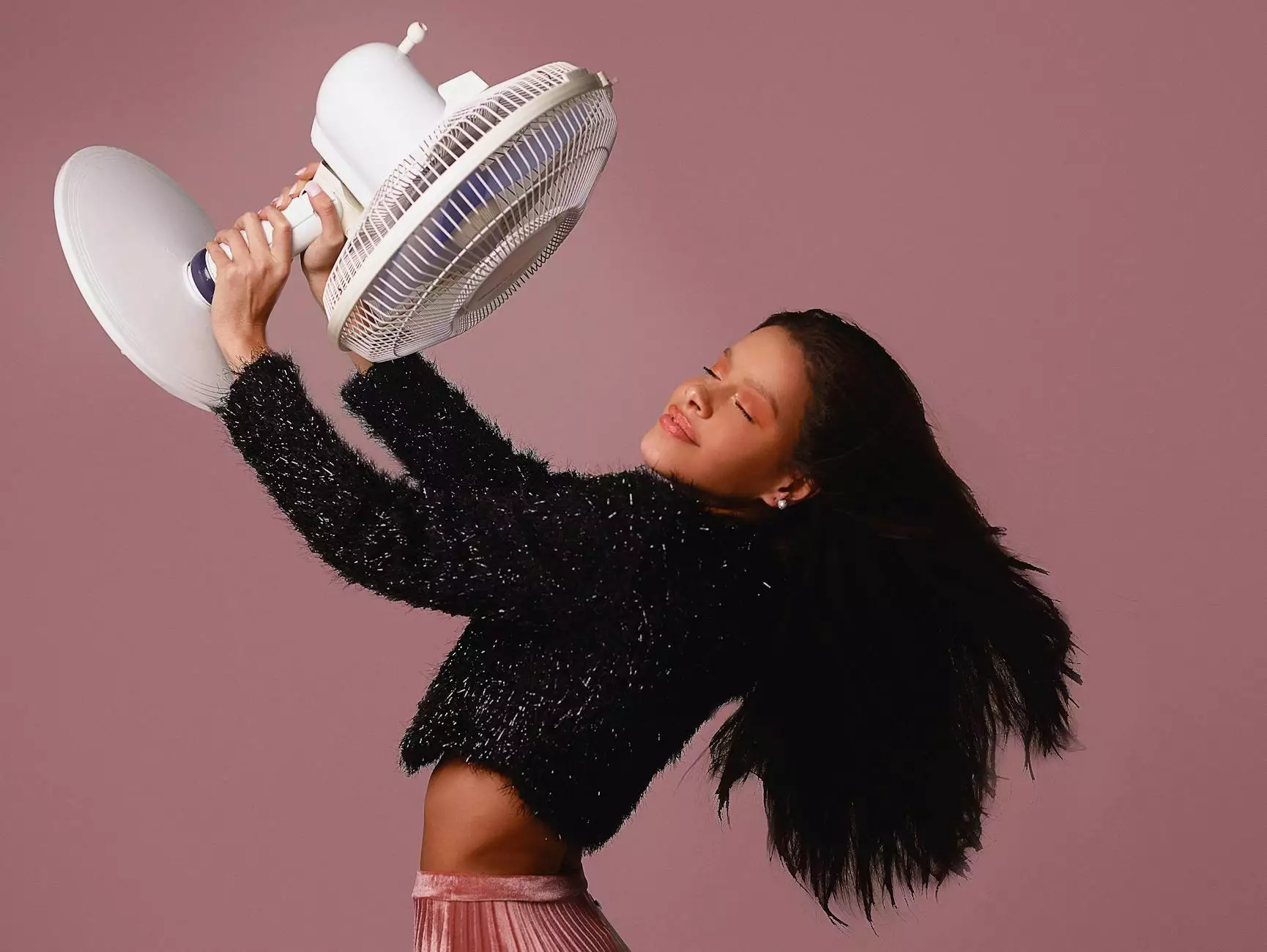 Stay Cool with Tent Fans from The Whimsical Wish
Welcome to The Whimsical Wish, your one-stop shop for all your party rental needs. We understand the importance of keeping your guests comfortable during outdoor events. That's why we offer a wide selection of high-quality tent fans to keep you cool and refreshed. Our tent fans are designed to provide effective air circulation, ensuring a pleasant experience for everyone.
The Importance of Proper Cooling in Outdoor Events
When hosting an outdoor event, especially during hot summer months, it's crucial to consider the comfort and well-being of your guests. Excessive heat can lead to discomfort, fatigue, and even health issues. Providing adequate cooling solutions, such as tent fans, helps create a more enjoyable atmosphere, allowing your guests to fully enjoy the festivities.
Wide Range of Tent Fans
At The Whimsical Wish, we offer a diverse range of tent fans to suit different event sizes and layouts. Our collection includes various types of fans, ensuring there's an option for every need. Whether you're planning a small garden party or a large outdoor wedding, we have the perfect tent fan to keep everyone cool.
1. Portable Tent Fans
Our portable tent fans are lightweight, easy to transport, and perfect for smaller gatherings or personal use. These fans offer adjustable speed settings, ensuring you can customize the airflow according to your preferences. They are also designed to be quiet, allowing you to enjoy conversations without any distractions.
2. High-Performance Tent Fans
If you're hosting a larger event or require cooling for a spacious tent, our high-performance tent fans are an excellent choice. These fans have powerful motors that can circulate air effectively over a large area. They are designed to provide maximum cooling, even in hot and humid conditions, ensuring your guests' comfort throughout the event.
3. Tent Fan Rentals
Not looking to purchase a tent fan? No worries! We offer tent fan rentals that allow you to enjoy the benefits of effective cooling without the commitment. Our rental options are convenient and budget-friendly, making them perfect for one-time events or occasions when you only need cooling temporarily.
Benefits of Choosing Tent Fans from The Whimsical Wish
When you choose tent fans from The Whimsical Wish, you can expect exceptional quality and service. Here are some key benefits of shopping with us:
1. Quality and Reliability
All our tent fans are sourced from reputable manufacturers and undergo rigorous quality checks to ensure excellent performance. We prioritize providing reliable products that will stand the test of time, offering you exceptional value for your investment.
2. Expert Guidance
We understand that choosing the right tent fan can seem overwhelming with numerous options available. Our knowledgeable team is here to assist you in making an informed decision. Whether you need recommendations based on your event size or have specific cooling requirements, we are here to guide you every step of the way.
3. Hassle-Free Shopping
Shopping at The Whimsical Wish is convenient and hassle-free. Our user-friendly website allows you to browse, compare, and select your desired tent fans with ease. With secure payment options and reliable shipping, we make sure your experience is seamless from start to finish.
4. Affordable Prices
We believe in offering competitive and transparent pricing. Our tent fans are priced competitively without compromising on quality. We strive to make cooling solutions accessible to everyone, regardless of their budget.
Shop Tent Fans at The Whimsical Wish Today!
Don't let the heat get in the way of a successful outdoor event. Browse our extensive inventory of tent fans and find the perfect cooling solution for your needs. At The Whimsical Wish, we are committed to providing top-notch products and exceptional customer service. Place your order today and ensure a pleasant and comfortable experience for your guests!