Rental Policies
Jan 11, 2022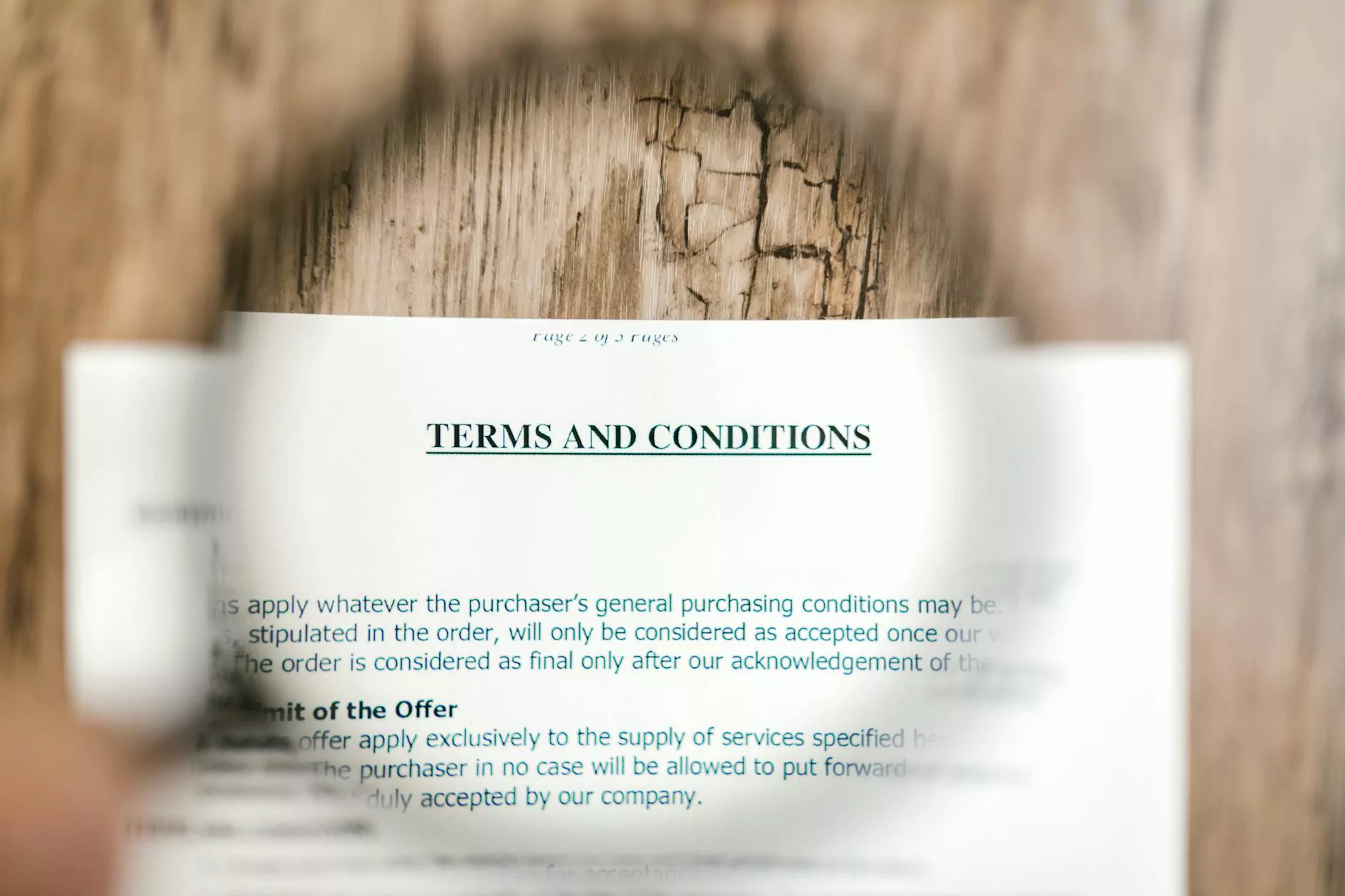 Introduction
Welcome to The Whimsical Wish, your trusted eCommerce & Shopping destination. We strive to provide a delightful experience for our customers, and part of that commitment involves clear and transparent rental policies. Read on to learn about our terms and conditions to ensure a hassle-free experience.
1. Rental Reservation
At The Whimsical Wish, we understand the importance of planning. To secure your rental reservation, we recommend booking in advance. Our website allows you to easily browse and choose from our extensive inventory. Once you have found your desired items, simply add them to your cart and proceed with the checkout process. A 50% deposit is required to confirm your reservation.
2. Rental Period
We offer flexible rental periods to suit your needs. Our standard rental period is 48 hours, starting from the agreed-upon delivery or pickup date and time. However, we also provide options for extended periods. Please reach out to our customer support team to discuss your specific requirements.
3. Security Deposit
To ensure the care and safe return of our rental items, we require a security deposit. The deposit amount may vary depending on the value of the rented items and will be refunded upon their undamaged return. Any damages or missing items may result in deductions from the security deposit.
4. Rental Delivery and Pickup
For your convenience, we offer rental item delivery and pickup services. Delivery charges may apply, depending on the distance and complexity of the delivery. Our team will coordinate with you to ensure a smooth and timely delivery or pickup process. Please note that someone must be present at the agreed location during the scheduled time.
5. Rental Item Care
We take pride in the quality of our rental items and expect our customers to care for them as if they were their own. It is essential to handle the items with care, avoiding any misuse, damage or excessive wear and tear. Please follow the provided care instructions to maintain the items' condition throughout the rental period.
6. Cancellation and Refunds
If, for any reason, you need to cancel your rental reservation, please notify us as soon as possible. Refunds are possible under certain conditions and are subject to our cancellation policy. We appreciate your understanding in this matter, as cancelations may affect the availability of our rental items for other customers.
7. Late Returns and Additional Charges
We kindly request that you return the rental items promptly at the end of the agreed rental period. Any late returns may result in additional charges. These charges are necessary to compensate for potential lost rental opportunities for other customers. If you anticipate any delays, please inform our customer support team in advance.
8. Damages and Liability
We thoroughly inspect our rental items before and after each rental. However, accidents can happen. In the event of damages or loss, please contact us immediately. Depending on the circumstances, you may be held responsible for repair or replacement costs.
Conclusion
At The Whimsical Wish, we are committed to providing exceptional customer service and ensuring a seamless rental experience. By familiarizing yourself with our rental policies, you can rest assured that your needs will be met and that your special event or occasion will be enhanced by our high-quality rental items. If you have any further questions or concerns, please feel free to contact us. Happy renting!