Mahogany Chiavari (Ballroom) Chair | The Whimsical Wish
Jul 13, 2019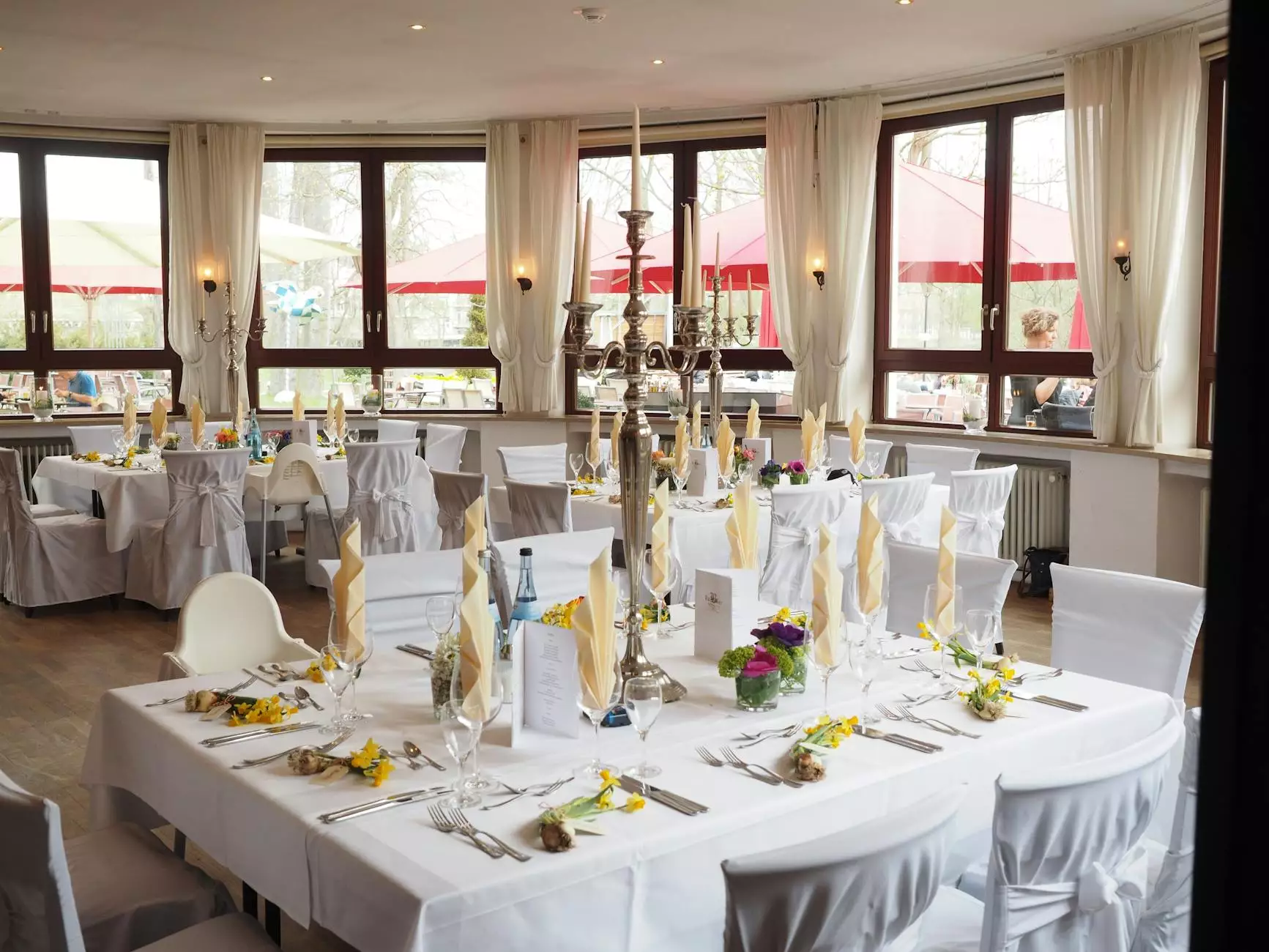 Are you planning a special event or wedding and searching for the perfect chair to complement your décor? Look no further! At The Whimsical Wish, we offer exquisite Mahogany Chiavari (Ballroom) Chairs that will add a touch of elegance and sophistication to any occasion. Our chairs are designed with meticulous craftsmanship, ensuring both beauty and durability.
The Whimsical Wish - Elevate Your Event
At The Whimsical Wish, we understand the importance of creating a magical atmosphere for your guests. Our Mahogany Chiavari Chairs are carefully selected to offer you the highest level of comfort and style. Whether you are hosting a grand ballroom event or an intimate garden wedding, these chairs will undoubtedly impress your attendees.
Unparalleled Quality and Craftsmanship
Each Mahogany Chiavari Chair in our inventory is built with precision and attention to detail. The chairs are made from high-quality mahogany wood, known for its rich and luxurious appearance. The wood is carefully sourced, ensuring sustainability and environmental responsibility.
Our skilled craftsmen carve the wood to create intricate designs and elegant curves that define the Chiavari style. The chairs are then diligently sanded, stained, and polished to achieve a smooth and flawless finish. The result is a chair that not only looks stunning but also offers exceptional comfort.
Elevate Your Event Décor
One of the benefits of our Mahogany Chiavari (Ballroom) Chairs is their versatility. Their classic design blends seamlessly with various event themes and color schemes. Whether you prefer a traditional, modern, or vintage ambiance, these chairs are the perfect choice.
Additionally, our chairs can be customized with cushions available in a wide range of colors and fabrics. This allows you to further personalize the chairs to match your event's color palette and overall design concept. Our team of experts can assist you in selecting the ideal cushions to enhance your venue's aesthetic appeal.
Exceptional Comfort for Your Guests
While the Mahogany Chiavari Chairs are undoubtedly visually striking, we prioritize comfort as well. Our chairs feature ergonomic designs and sturdy construction, ensuring that your guests can sit comfortably for extended periods. The curved backrest provides optimal support while the carefully crafted seat offers a pleasant seating experience.
Whether it's a long wedding ceremony, a corporate gala, or a charity fundraiser, your guests will appreciate the comfortable seating options provided by The Whimsical Wish.
Invest in Durability
We understand that event furniture needs to withstand frequent use and transportation. That's why our Mahogany Chiavari (Ballroom) Chairs are built to last. The chairs undergo rigorous quality control measures to ensure their long-term durability.
With their solid construction and high-quality materials, our chairs can withstand the demands of various events. They are built to resist impacts, scratches, and general wear and tear. Rest assured that our chairs will continue to impress event after event.
Conclusion
If you are searching for the perfect chair to elevate your event, look no further than The Whimsical Wish's Mahogany Chiavari (Ballroom) Chairs. Our high-quality craftsmanship, attention to detail, and commitment to customer satisfaction set us apart from the competition.
Browse our inventory now and discover the exquisite range of Mahogany Chiavari Chairs that we have to offer. Elevate your event's ambiance, impress your guests, and create memories that will last a lifetime. Choose The Whimsical Wish for all your event furniture needs!