Tattoo Wine Glass – 9.75 oz
Jan 2, 2018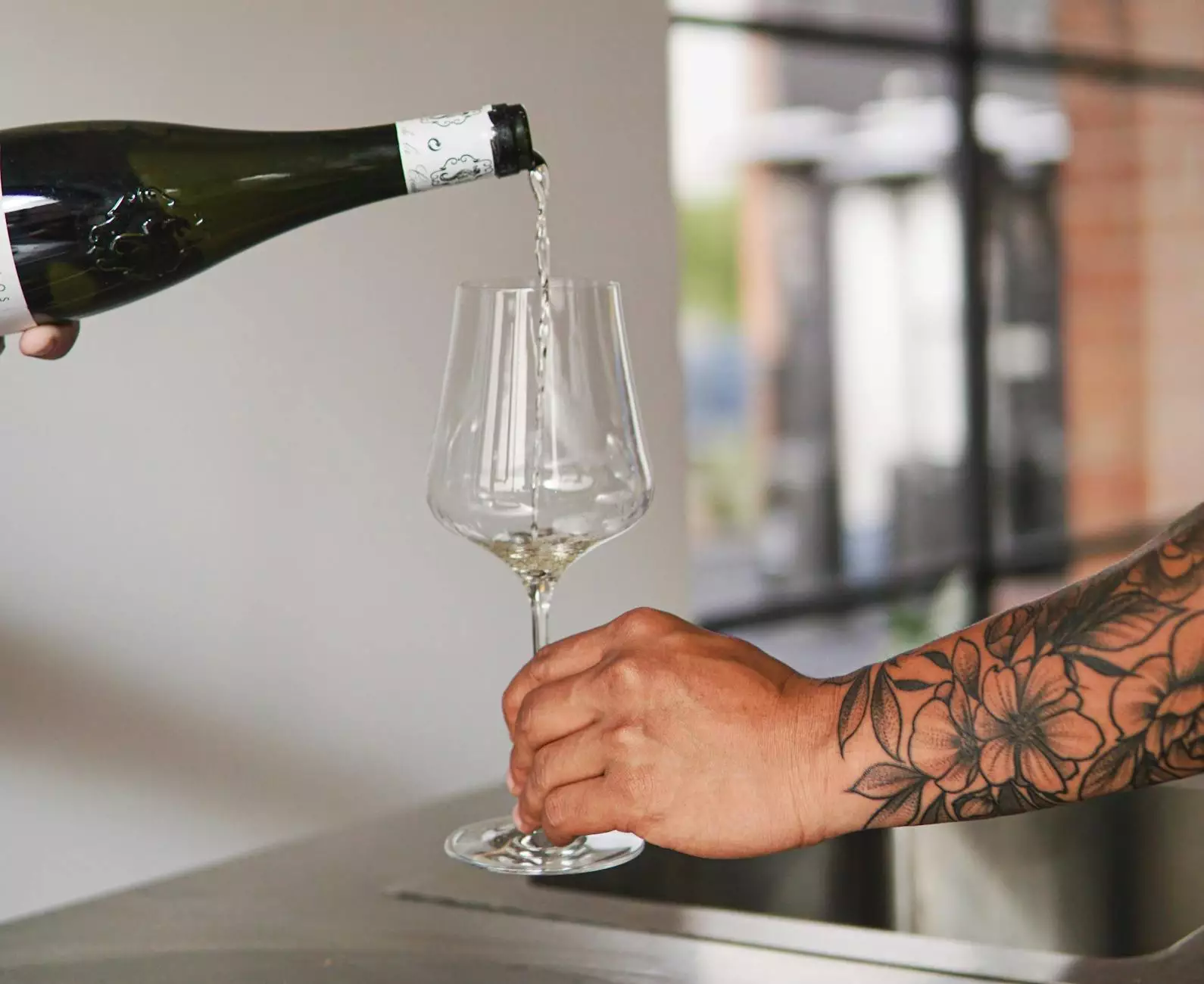 Welcome to The Whimsical Wish, your one-stop destination for unique and high-quality products. In our eCommerce & Shopping category, we bring you the exquisite Tattoo Wine Glass – 9.75 oz. This perfect blend of artistry and functionality will elevate your wine-drinking experience to new heights.
Unleash Your Inner Wine Connoisseur
Indulge in the joy of savoring your favorite wine in our Tattoo Wine Glass – 9.75 oz. Designed with care and attention to detail, this glass is created to enhance the flavors and aromas of every sip. Crafted from premium crystal, it offers a flawless and transparent vessel that allows the vivid colors of your wine to shine through.
Aesthetic Excellence
The Tattoo Wine Glass – 9.75 oz combines elegance and boldness in its unique tattoo-inspired design. Intricately etched motifs, reminiscent of timeless body art, adorn the surface of this exceptional piece. Each stroke and curve tells a story, adding a touch of mystique and character to your wine-drinking experience. Our skilled artisans employ precision techniques to ensure every glass is a masterpiece in its own right.
Unparalleled Craftsmanship
At The Whimsical Wish, we take pride in our dedication to delivering products of unmatched quality. The Tattoo Wine Glass – 9.75 oz is no exception. Meticulously crafted using state-of-the-art techniques, this glass exhibits superior durability and resistance to breakage, making it a perfect choice for both everyday use and special occasions.
A Must-Have for Any Occasion
Whether you are hosting a dinner party or enjoying a glass of wine to unwind after a long day, the Tattoo Wine Glass – 9.75 oz is the perfect companion. Its capacity ensures that you can fully savor the flavors of your favorite varietals, while its sleek silhouette fits comfortably in your hand, allowing for effortless swirling and sniffing to fully appreciate the wine's bouquet.
Shop Now and Experience the Difference
Are you ready to elevate your wine-drinking experience? Visit The Whimsical Wish today and explore our collection of exquisite products. The Tattoo Wine Glass – 9.75 oz is just one example of the unique treasures we offer. Shop with confidence, knowing that every purchase is backed by our commitment to exceptional customer service and satisfaction.
Exquisite Tattoo-inspired Design
Premium Crystal Craftsmanship
Unparalleled Durability
Elevate Your Wine-Drinking Experience
Why Choose The Whimsical Wish?
When it comes to finding unique and high-quality products, The Whimsical Wish stands above the competition. With our commitment to craftsmanship, attention to detail, and dedication to customer satisfaction, we strive to exceed your expectations. Discover the magic that awaits you and explore our remarkable collection today.
Conclusion
Indulge in the artistry of wine appreciation with our exquisite Tattoo Wine Glass – 9.75 oz. The Whimsical Wish is your trusted source for exceptional products that will enhance your lifestyle. Shop now and experience the joy of owning a truly remarkable wine glass that is sure to leave a lasting impression.
© 2022 The Whimsical Wish. All rights reserved.