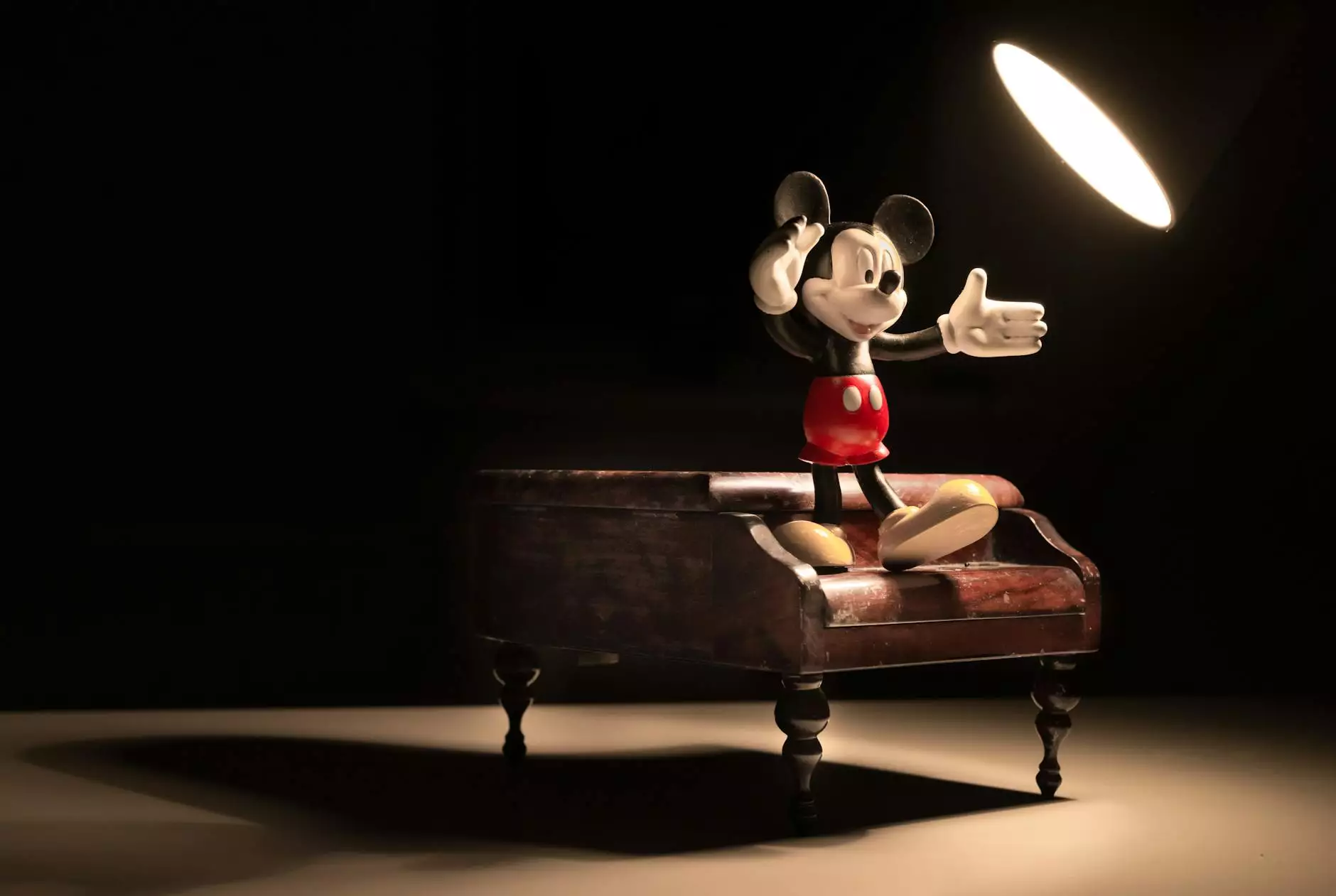 Welcome to The Whimsical Wish, your go-to destination for all your party decoration needs. We specialize in providing high-quality and unique products that will add a touch of magic to your celebrations. In this section, we are thrilled to offer you our delightful collection of Mickey Mouse cupcake toppers.
Why Choose Mickey Mouse Cupcake Toppers?
Our Mickey Mouse cupcake toppers are perfect for adding a whimsical touch to your party. Whether you're celebrating a birthday, baby shower, or any special occasion, these toppers will instantly elevate your cupcakes to another level. Here's why you should choose our Mickey Mouse cupcake toppers:
High-Quality Materials: Our cupcake toppers are made from premium materials that are safe for food contact. They are durable and sturdy, ensuring they stay intact throughout your event.
Adorable Designs: Each cupcake topper features a cute and detailed Mickey Mouse design. These characters are beloved by both children and adults, making them a versatile choice for various celebrations.
Easy to Use: Our cupcake toppers come with attached picks, allowing you to effortlessly insert them into your cupcakes. No complicated assembly is required.
Vibrant Colors: The colors of our cupcake toppers are bright and vibrant, adding a pop of fun to your dessert table.
Versatile Decoration: Not only can these toppers be used for cupcakes, but they can also be used for other treats like cookies, brownies, or even as decorative picks for sandwiches and appetizers.
How to Use Mickey Mouse Cupcake Toppers
Using our Mickey Mouse cupcake toppers is as easy as 1-2-3. Here's a step-by-step guide:
Prepare your cupcakes and let them cool completely before decorating.
Remove the cupcake toppers from the packaging.
Insert the picks of the cupcake toppers gently into the top center of each cupcake.
That's it! Your cupcakes are now adorned with adorable Mickey Mouse characters, ready to delight your guests.
Shop Now and Make Your Party Magical!
Are you ready to take your party decorations to the next level? Shop now at The Whimsical Wish and get your hands on our amazing Mickey Mouse cupcake toppers. Simply browse our online store and choose the set that suits your needs. We offer a variety of options to ensure you find the perfect fit for your event.
At The Whimsical Wish, we prioritize customer satisfaction. Our products are carefully crafted with attention to detail to provide you with the best experience possible. We also offer excellent customer support, so don't hesitate to reach out to us if you have any questions or concerns.
Order your Mickey Mouse cupcake toppers today and let the magic begin!
About The Whimsical Wish
The Whimsical Wish is a leading provider of party decorations in the eCommerce & Shopping industry. We are dedicated to creating memorable and enchanting experiences through our high-quality products. With a wide range of themes and designs, you'll find everything you need to make your parties truly special.
Our team is passionate about helping you bring your vision to life. We understand the importance of attention to detail and strive to exceed your expectations. Whether you're planning a children's birthday party, a bridal shower, or a holiday celebration, The Whimsical Wish is your one-stop-shop for all things party-related.
In addition to Mickey Mouse cupcake toppers, we offer a wide selection of party supplies including banners, balloons, tableware, and more. Browse our website to explore our extensive collection and discover the perfect pieces to make your next event unforgettable.
Choose The Whimsical Wish for all your party decoration needs and let us help you create memories that will last a lifetime.