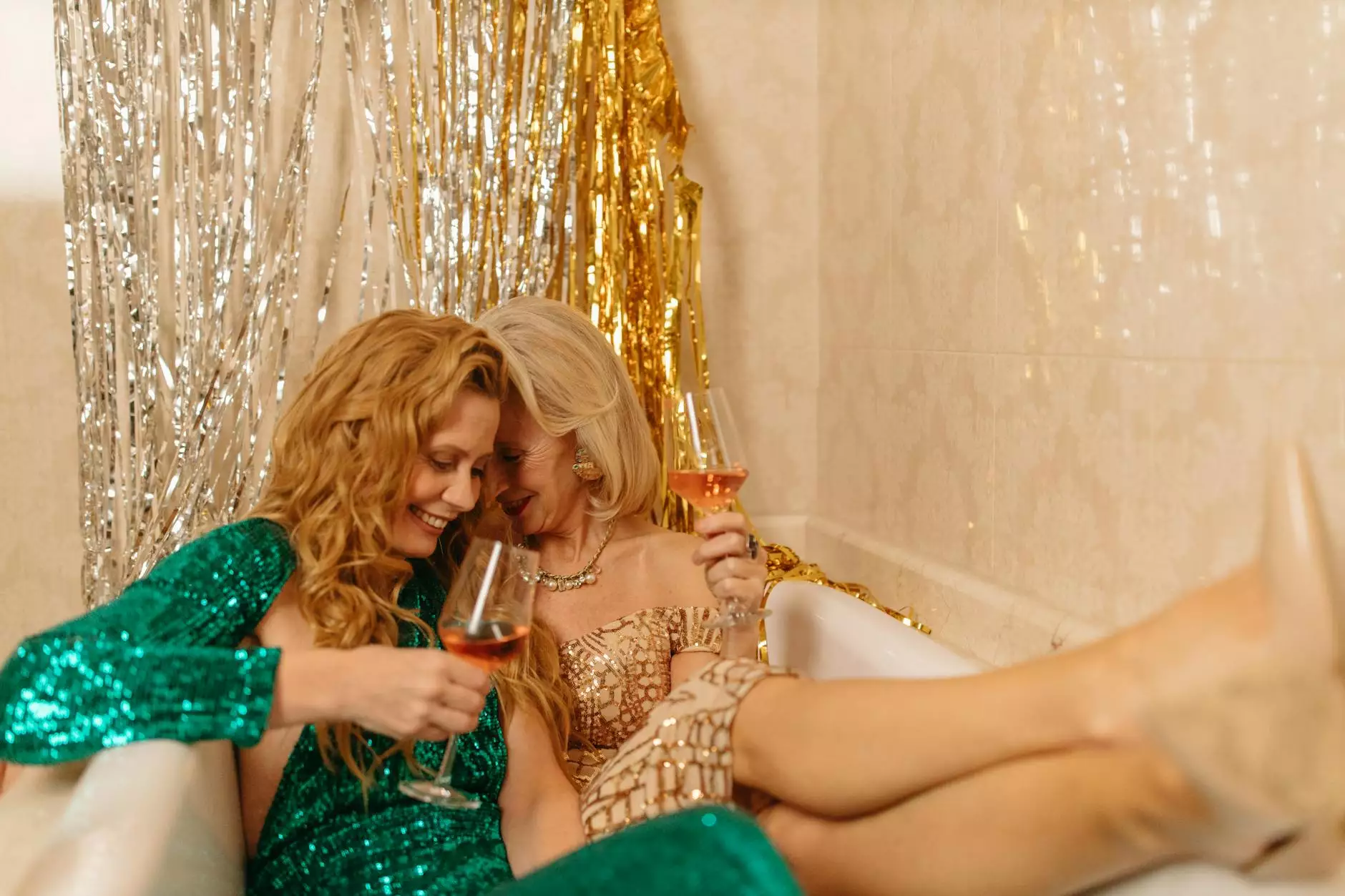 Welcome to The Whimsical Wish, your one-stop shop for all your party rental needs in Richmond! Are you planning a special event or celebration and looking for a unique way to serve drinks and beverages? Look no further than our hammered party tub rentals. With our high-quality party tubs, you can add a touch of elegance and style to any gathering.
Why Choose a Hammered Party Tub Rental?
At The Whimsical Wish, we understand the importance of creating memorable experiences for your guests. Our hammered party tubs not only serve as practical solutions for keeping beverages chilled, but they also add a touch of sophistication to any event. Whether you're hosting a wedding, corporate event, or backyard party, our hammered party tubs are a perfect addition to create a visually stunning drink station.
High-Quality and Stylish
Our hammered party tub rentals are crafted from premium materials to ensure durability and style. The hammered finish adds a unique texture and visual appeal, making the party tubs stand out. You can trust that our rentals will not only keep your drinks cold but also elevate the overall aesthetic of your event.
Convenient and Versatile
Our hammered party tubs are designed for convenience and versatility. They are spacious enough to hold a large quantity of beverages, allowing for easy serving throughout your event. The tubs also come with handles for easy transportation, making them suitable for both indoor and outdoor settings. Whether you need to keep your drinks chilled at a wedding reception or a backyard barbecue, our hammered party tubs are the perfect solution.
Enhance Your Event
By choosing a hammered party tub rental from The Whimsical Wish, you can take your event to the next level. Our party tubs act as a centerpiece, creating a focal point for your drink station. Their elegant design and eye-catching finish will surely impress your guests and add a touch of glamour to your event.
Why Rent Instead of Buying?
Opting for a hammered party tub rental instead of purchasing one offers several benefits. Firstly, renting allows you to have access to high-quality party tubs without the upfront cost of purchasing. This is particularly useful if you only need the party tub for a specific event or don't have space to store it afterwards. Additionally, renting from The Whimsical Wish provides you with the opportunity to choose from a variety of styles and sizes, ensuring you find the perfect party tub to suit your needs.
How to Rent a Hammered Party Tub
Renting a hammered party tub from The Whimsical Wish is quick and easy! Simply visit our website and browse through our inventory to find the perfect party tub for your event. Once you've made your selection, complete the rental process online by providing your event details and desired rental duration. Our team will be in touch to confirm your reservation and coordinate pickup or delivery logistics.
Contact Us
Ready to elevate your event with a hammered party tub rental? Contact The Whimsical Wish today to get started. Our friendly and knowledgeable staff will be happy to assist you with any questions you may have and help make your event truly unforgettable.
Category: eCommerce & Shopping